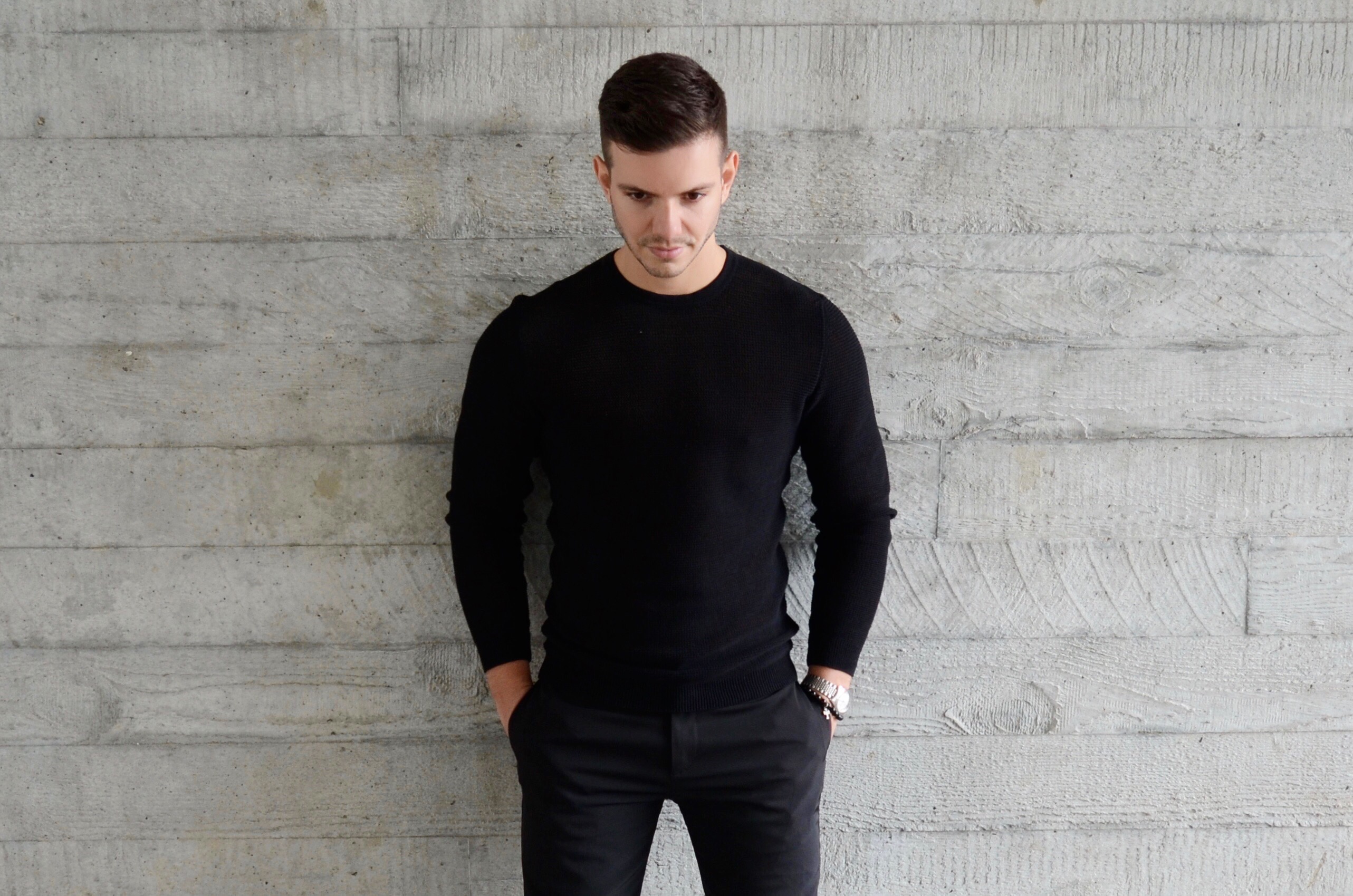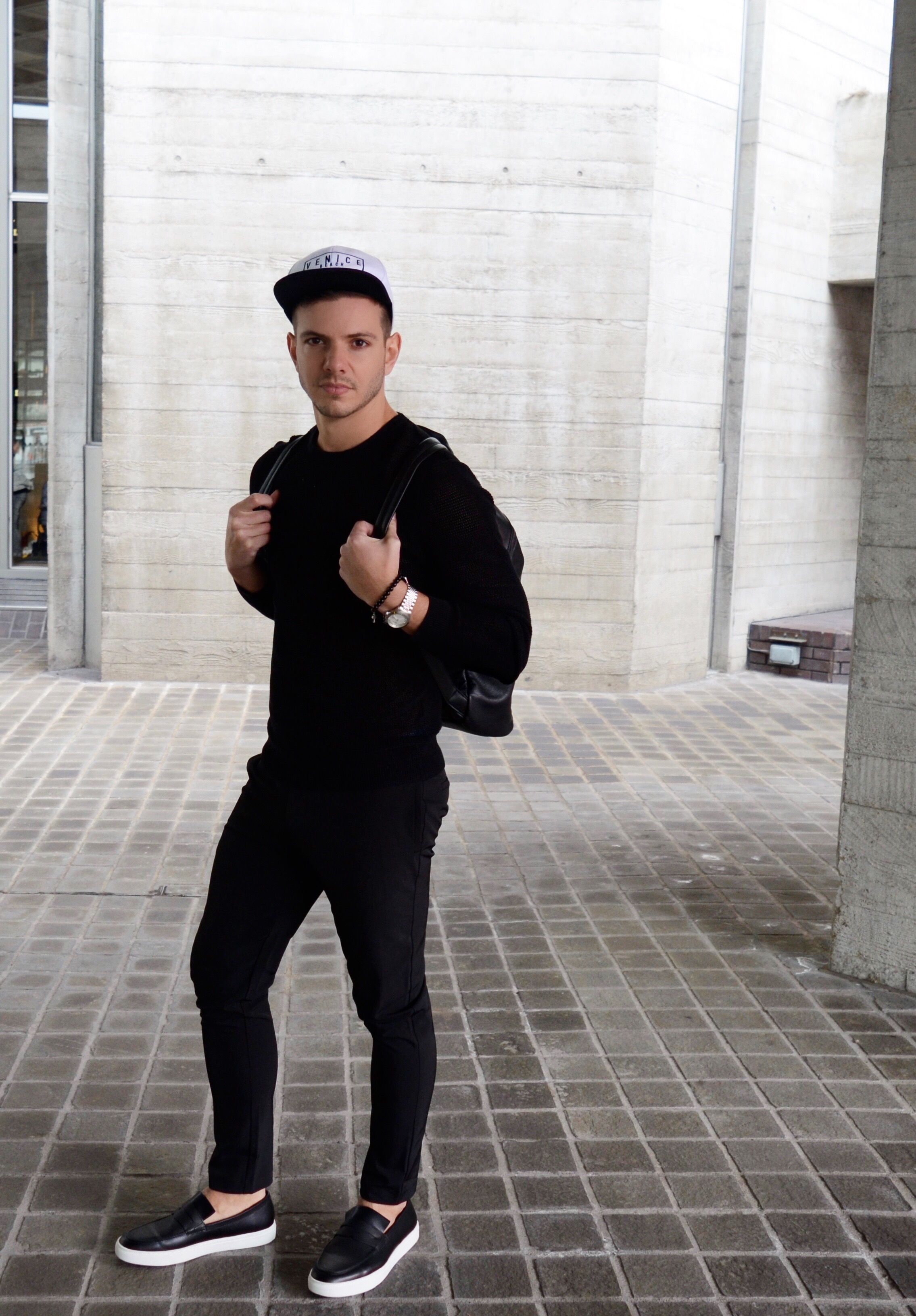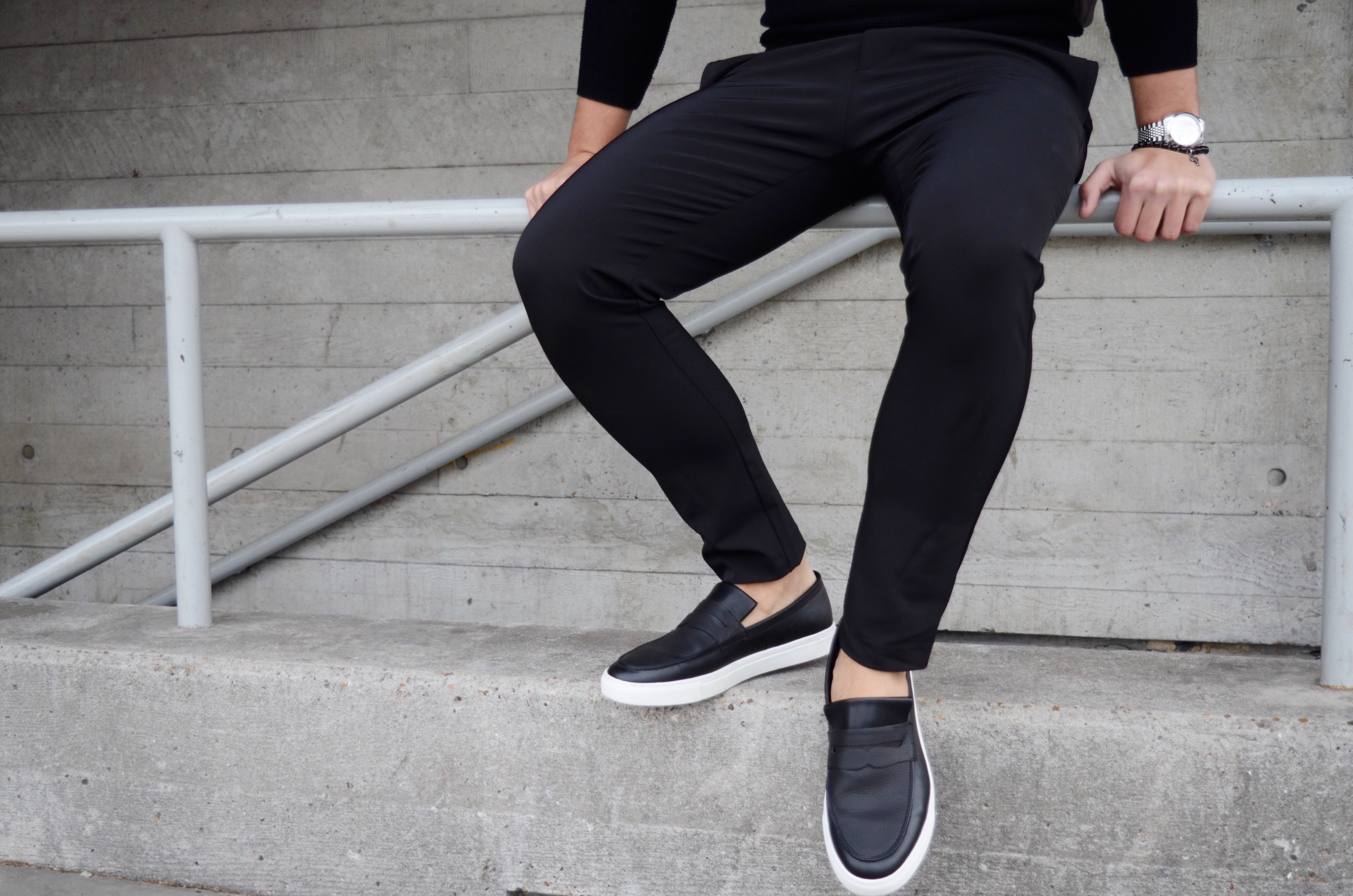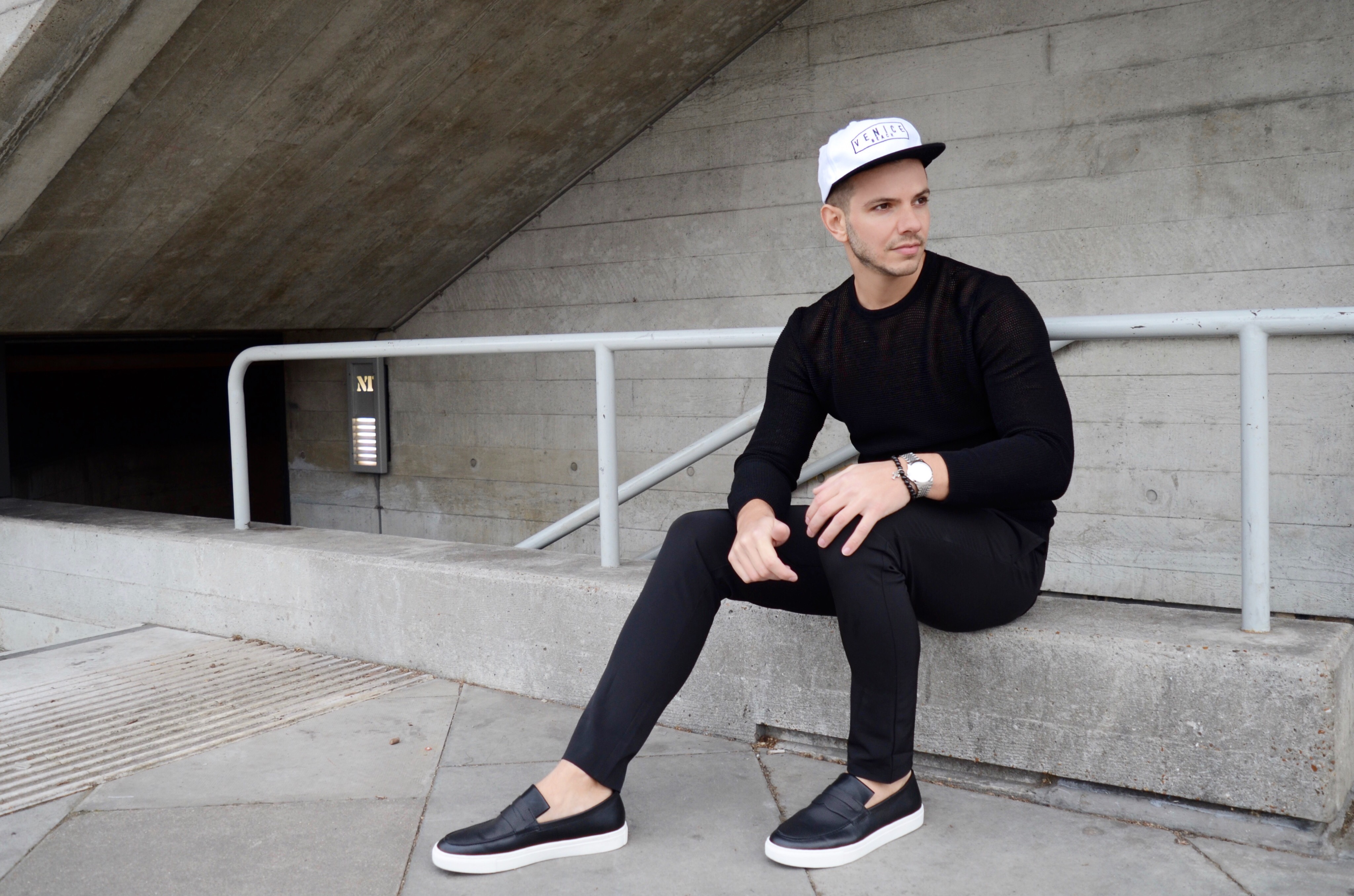 I love the colour black. It's strong, stylish and sophisticated. Legend has it Henry Ford, founder of the iconic Model T Ford, told his customers they could buy their car in any colour – so long as it was black!
Wearing an all-black outfit is easy and combines with almost anything. It's elegant, it's sharp and it's a safe choice for any occasion during the day or night.
When wearing an all-black outfit, make sure you combine fabrics with different textures and materials. I recommend choosing a main piece and then building and accessorising the rest of the outfit around it.
In this outfit I've chosen to wear tailored cropped trousers, which are super stylish, along with light knitwear and sporty loafers for a complete all-black casual look.
Advantages of wearing an all-black outfit:
Black is stylish and slimming, making any outfit look good whether during the day or at night.
Your all-black outfit will always match.
It's easy to build an outfit at any time.
Black never goes out of fashion. Try some all-black for your next work or social function.
Shop the entire outfit Here
Comments
comments