There's plenty of reasons to get out and about and visit new and strange locales that are unfamiliar to you! No matter what you need – luxury, history or a family-friendly getaway, you will always be able to find what you need. In fact, you might not have to look much further than the Caribbean. We already focused on the Dominican Republic – so let's move west. Let's take a glance at Jamaica and find out what it can offer to you. Here are five reasons to visit Jamaica!
It's Accessible
Jamaica is a popular destination, and that means it is set up for tourists and explorers alike. With hostels, resorts, and hotels across the nation, you'll always be able to find a place to rest – and eat! You can land a plane, charter a flight with Jettly or grab a seat on an airline to get to one of Jamaica's three airports. You could even get there via boat if you wish! The language is Jamaican Patois which should not be too hard for Westerners to understand at all, with a tinsy bit of effort, of course.
There's Plenty To See!
Your eyes and sense are in for a treat in Jamaica. You'll be able to take in the majestic, and misty, Blue Mountains and their presence. You'll also be able to visit incredible places like Montego Bay, and its picture-perfect shores – and its bustling chaotic slice of Jamaican city life. If you want more nature – head to Dunn's River Falls and enjoy the cascading water that drops from up on high.
There Is No End To The History
From colonial buildings to Bob Marley, Jamaica is a storied place with plenty of history from all angles. From its Spanish occupation to life as one of the jewels in the crown of the British Empire, there has been a lot that has happened to Jamaica. This means stories. It means museums, and it means photo opportunities. From the dark history of slavery to Vodou and more – there is a lot that you could stand to learn about Jamaica.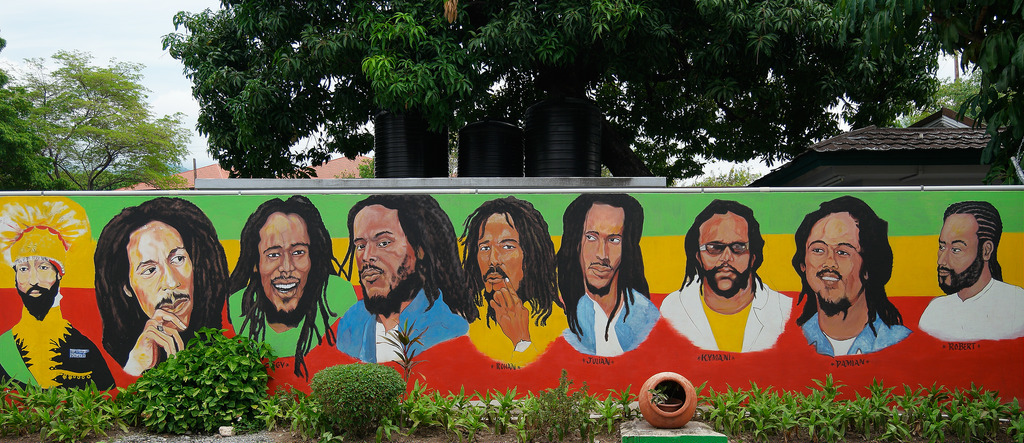 There's Plenty To Eat
Curry goat, mutton, jerk chicken, spices, rum and more. Jamaica is one of the best places to eat in the entire world and that is no exaggeration. You need to try the Ackee and Saltfish – made from local and extremely fresh ingredients, simply because you will struggle to find a better version of the dish. You can suck on fresh sugar cane, enjoy fresh fish and fruit and sample all manner of delights.
There's A Lot To Do
One trip to Jamaica might not be enough, unless you're there for a number of weeks. Unless you've enjoyed all the dishes, experienced Dub and Dancehall, learned to love Jamaica rum and visited Bob Marley's house in the hills, you'll have missed out on an unmissable slice of Jamaica. You can't afford to do that – otherwise you'll be back! There are plenty of sea-based activities to do and all sorts of sports that you can join in with. Jamaica might just have it all.
Comments
comments