"New week. New beginning. Make it count". This is one of my favourite quotes lately. I try to remember this each Monday, keeping my mind focused on positive things and looking forward to new adventures. That said, it still amazes me how fast time flies and how rapidly things keep changing in today's digital and hyper-linked world.
Mobile and digital technologies make our lives so much easier – including chatting and connecting with new people around you – but it also comes with challenges and perils. For me, one of the drawbacks of many online dating apps is that you're never sure who you're chatting to and whether the profile is fake or real.
So many of my friends have been victims of Cat Fish deception in the past. Online dating hasn't really worked for me either. I've been catfished by tricksters at least three times! On some occasions, I've spent weeks chatting and exchanging pictures with a stranger pretending to be someone else. What a frustrating experience. I always asked myself: why do people do that?
I'm so happy to have been introduced to Badoo! Badoo is the biggest dating app in the world and it is open and inclusive to everyone. Their platform once again provides a safe and fun place for people to meet and build new personal and romantic connections.
Thanks to a range of new innovations and built-in features, Badoo is trying to be Cat Fish Free! How amazing is that? Everyone who joins the app is prompted to have their account verified. So you can be certain that you're chatting to the actual person in the profile and photos.
Below are 14 amazing benefits to show why Badoo app is the biggest dating app in the world. These guys have made online dating safe, fun, and easy again.
1. Bringing people closer together
With so many profiles, Badoo gets you closer to who you're looking for. Simply set your filter and swipe to match with those who catch your eye.
2. Discover your next adventure
From the most remote island to the busiest city, there's always new people nearby to meet on Badoo.
3. Find your celebrity crush
Badoo (probably!) can't match you with Beyonce or Justin Bieber, but their facial recognition technology means you can find the next best thing…
4. Bumped into
Never pass by someone special again. Whether it was in a bar, walking down a street, or while grabbing a coffee, discover the people you crossed paths with that day.
5. Friends in common
You might only be a friend apart. Discover the friends you share for that all-important seal of approval, or a heads-up to avoid an awkward connection with a friend of an ex.
6. Rich profiles
Get even closer to the people you want to connect with. Hear their laugh, see their videos, and browse their latest Instagram photos. Get to know them better by simply scrolling through their profile.
7. Chat features
Stick to traditional chit-chat or get creative with your conversation. Send a quick snap, a sticker or even a gift to get to know your match better.
8. Video calls
Meet your new connection face to face, behind the safety of your screen. Break the ice and get the conversation flowing before you meet up for the first time.
9. Verified profiles
Badoo put your safety and security first. Always know who you're chatting to by looking for the little blue tick. It means their profile has been verified using a phone number or social account.
10. Photo verification
Strike a pose to verify your photo and prove you're real. No more catfishing! Once you have the blue tick of approval from our photo moderators, you can choose to speak with only other verified users too.
11. Two message limit
If you don't have a match then the guy/girl only gets two chances to impress. If he/she doesn't reply, the feeling obviously isn't mutual, so the message is blocked.
12. Blue tick messages
Stay in control of who you chat to. Choose to chat with only fellow verified people, that way you always know who you're talking to.
13. Selfie requests
Badoo gives girls the upper hand. Girls don't need to take any chances, they can now ask a guy to pose for a selfie to prove he's legit.
14. Keeping you safe
If you run into any problems with others on Badoo you can block or report them. Their 24/7 moderation team speedily respond to anyone who's been flagged. They also identify suspicious profiles as they are created to give you the safest possible experience.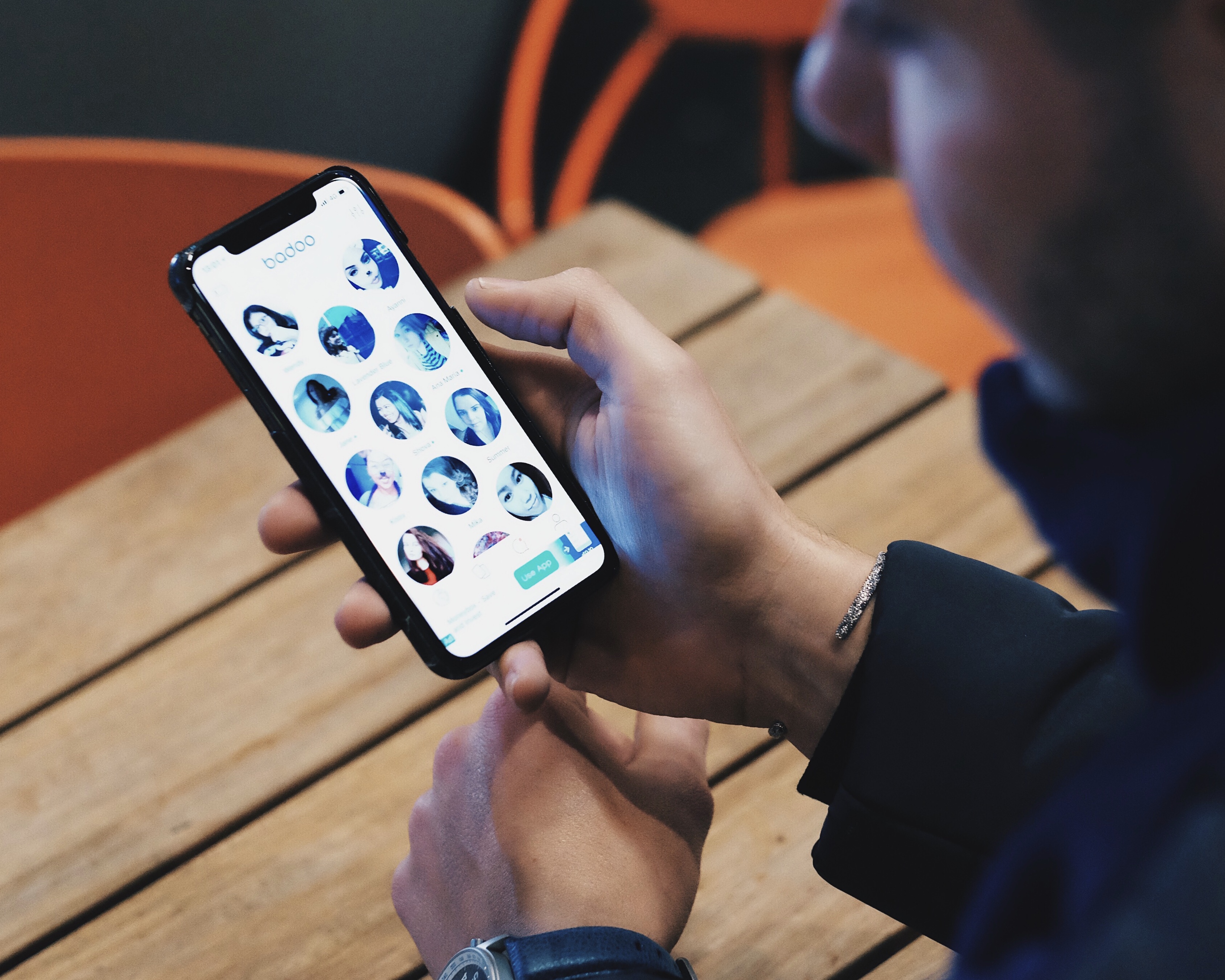 Aren't these features and benefits amazing? In our fast paced lives, it's important to make every moment count. Life is too short to be unhappy, right? Give Badoo a try… and see how online dating can be safe, fun, and reassuring again.
Comments
comments