If you're heading to Africa, there are plenty of places to visit and discover that you don't want to miss out on. Incredible sights await, awesome experiences can be found down every dirt road, and if you discover the true heart of Africa, you may never want to leave. We will start in the South, working our way towards the top of the continent.
The Wonder That Is South Africa
Honestly, when you visit South Africa, you'll be amazed to discover that it doesn't look like Africa at all. At least, not the typical stereotypical view of Africa anyway. For one thing, it's green and when did you last see a representation of the media that looked like a green, gorgeous paradise. But that's exactly what South Africa is. It's a modern hub with wealth and luxury everywhere. It's stunning, and you must start your adventure by visiting Cape Town. There you will find various incredible sights and locations to explore. However, the ultimate place to visit is Table Mountain. This will give you an incredible view of the entire surrounding area with captivating views of the country. The only problem is hiking up there.
Devils Pool
Between Zambia and Zimbabwe, you'll find the Devil's Pool. It's at the top of Victoria Falls and it is one of the most incredible places in the world. Described as a deadly and dangerous infinity pool, this is essentially a place to bathe above a waterfall. Don't worry, there's no chance of the current pushing you over. The pool has a natural rock formation that acts as a barrier, blocking the water. With a guide, you can have someone hold your ankles so that you can hang over it. Scary, yes, but incredibly awesome. Unfortunately, it is in a slightly dangerous location, but as long as you take a guide, you should be fine. The Devil's Pool isn't the only exciting thing to see here. You'll also discover aquatic wildlife and a jungle terrain like nothing you've seen before.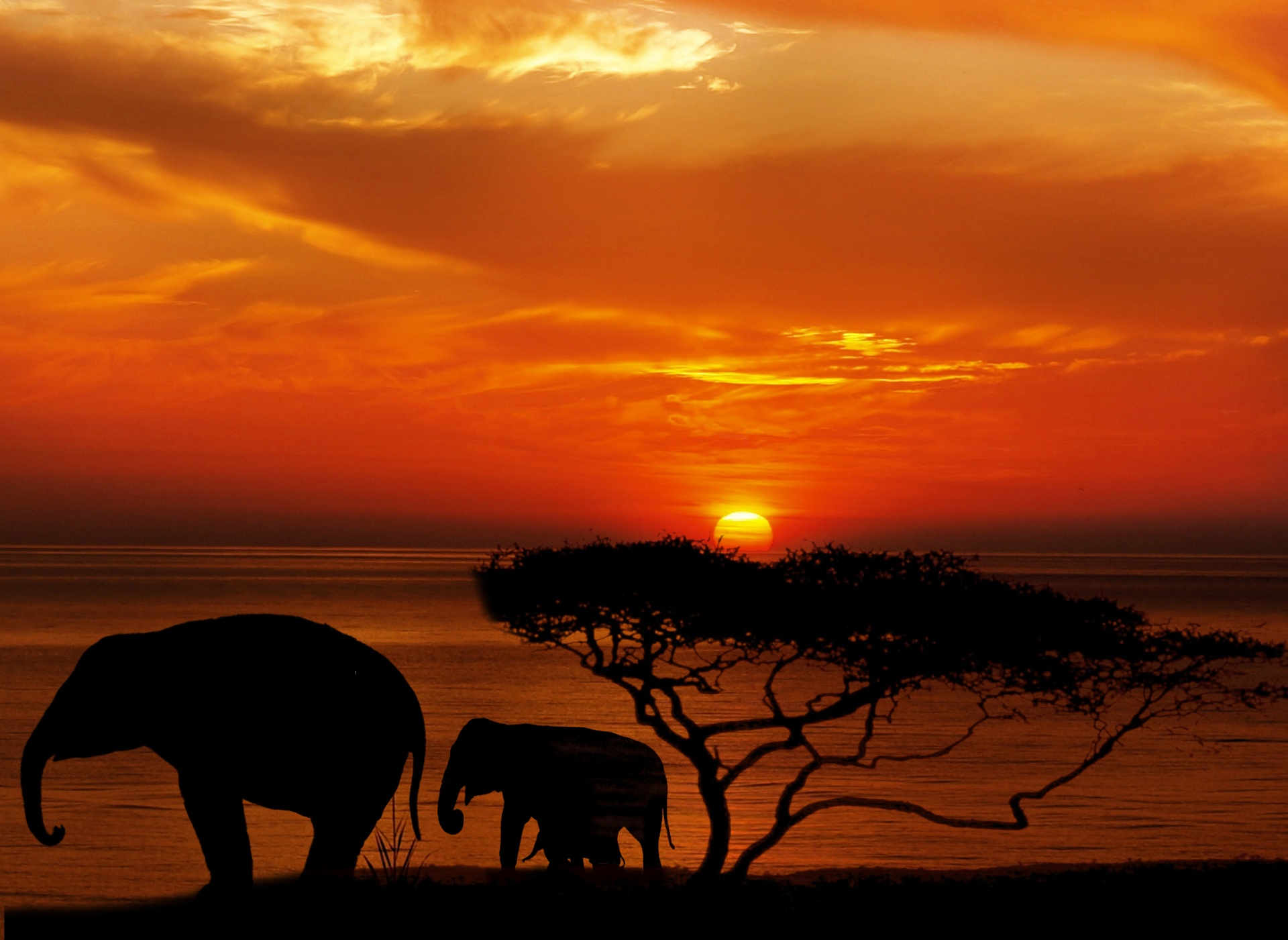 Journey Into The Lion King
Of course, one of the main reasons to go to Africa is to experience a true African safari. If you want the best place to do this, you need to head to Kenya. There, you will discover sprawling national parks with an array of different animals. Kenya Travel Tips has more info on this and you should make sure you take an after dark safari. The animals may be easier to find in the day, but at night the jungle comes alive with different sites and sounds. Don't forget animals like lions tend to mainly sleep through the day, conserving energy in the hot African sun.
See The Pyramids
Ah, one of the great mysteries of the world. How were they built, why were they built, what secrets do they hold? While I can't promise you'll find any of the answers when you head to Egypt, it's certainly worth going. Cairo is also a beautiful city with an amazing culture so be sure to book a stay there for at least a few days of your trip.
I hope you have a wonderful time exploring Africa for yourself, journeying through on an unforgettable adventure.
Comments
comments