Amsterdam is a wonderful, friendly, culturally vibrant city with… An unfortunate reputation.
Liberal Dutch attitudes toward the sex industry and marijuana consumption have led to a seedy underbelly of tourism catering to tourists from more prohibitive countries like the UK. While there's no denying that the city has seen its fair share of young men looking to party there's a much more cultured and refined Amsterdam that's just as easy to access.
Cheap flights to Amsterdam have made this a favourite among rowdy stag weekends and culture vultures alike, and the beauty of this unique city is that it's as easy to access cultural marvels like the Van Gogh Museum as it is the infamous Red Light District.
The good news is that whether you're looking for culture or sleaze you'll be treated with respect and absolutely without judgement by the locals (so long as you behave like a gentleman, of course). If you're looking to shake things up in your travel plans, Amsterdam can be pretty much whatever you want it to be.
Since there are many, many guides to navigating Amsterdam's more notorious attractions, I'm going to concentrate on the city's myriad cultural and architectural jewels here.
Myriad Museums
Amsterdam has the diverse range of museums you'd expect from a major city (although perhaps fewer cities can claim to have a sex museum).
The Amsterdam Museum does pretty much exactly what it says on the tin, and the permanent exhibition 'Amsterdam' DNA is a really eye-opening whistle-stop tour of the city's history of entrepreneurship, free-thinking, citizenship and creativity.
If you're looking for a high-brow excuse to satisfy your curiosity then the Museum Ons' Lieve Heer op Solder (Our Sweet Lord In The Attic) is a recently restored and charmingly beautiful 17th-century attic church located in the Red Light District.
Those of Jewish descent or just with an interest on Semitic culture will appreciate the Joods Historisch Museum crammed with photos, art and artefacts depicting the history of Judaism and Jewish culture in the city. They also have a cafe that does possibly the best-damned bagels in the city.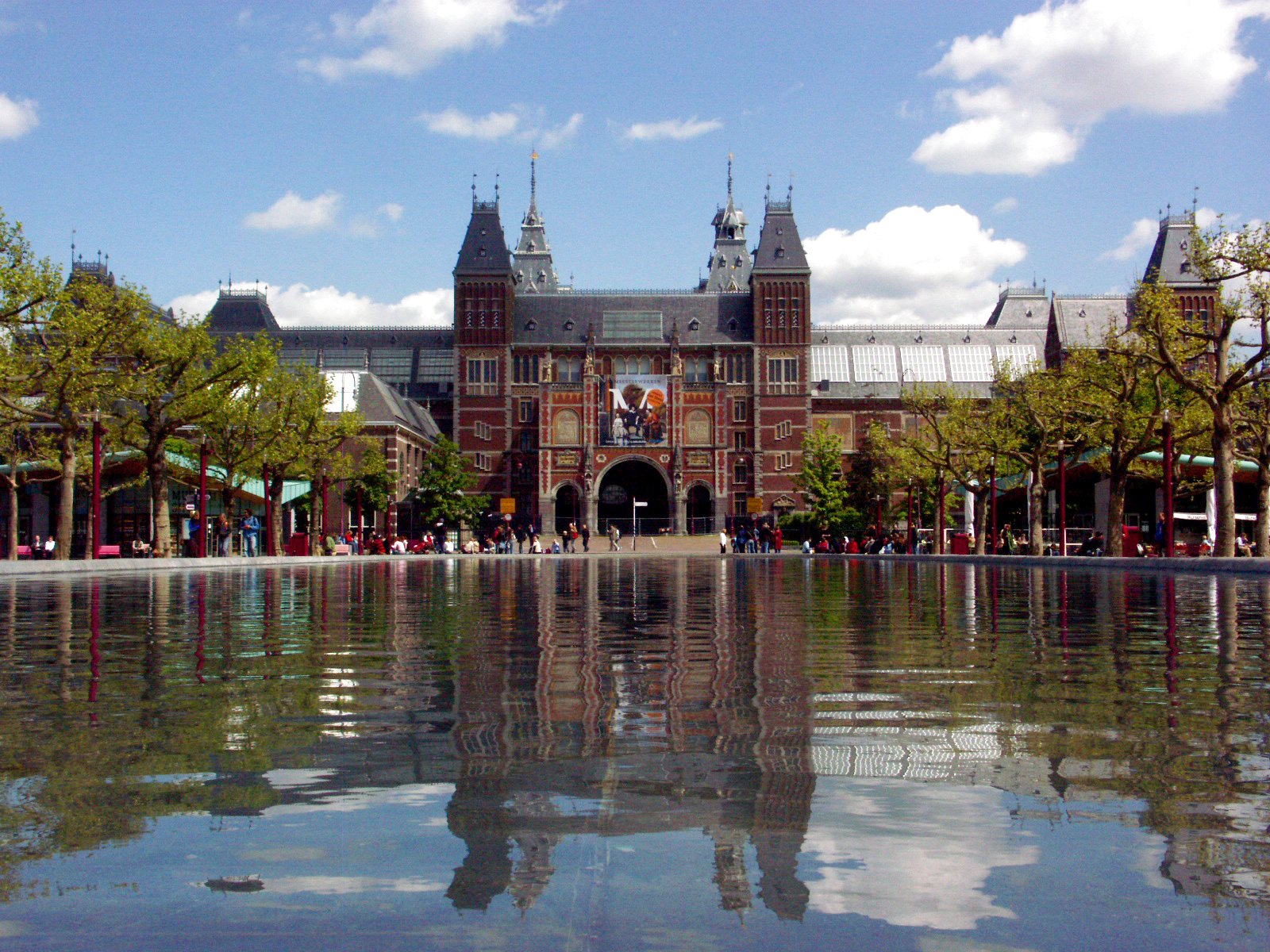 Great Galleries
Many of the city's best museums also double as galleries to reflect its rich artistic heritage. The Rijksmuseum in the museum quarter is the crown jewel of these. Arguably Amsterdam's answer to the Louvre it's a four-floor extravaganza of art and culture featuring over 8,000 pieces from all over the city's 800-year history and a wide selection of other pieces from all over the world.
For those whose tastes are more contemporary, Foam (Fotografiemuseum Amsterdam) is a photography enthusiast's dream displaying a huge range of gorgeous photography from a range of genres in a beautiful canalside setting.
Modern art fans will also appreciate the spectacular, bathtub shaped Stedelijk Museum hosts a staggering range of art from the twentieth and twenty-first century.
Cool Cafes
Cafe culture is ubiquitous all over the world but nobody does it like the Dutch. While Amsterdam cafes may conjure images of giggling backpackers in an intoxicated haze but 'coffee shop' is more than just a euphemism for 'drug den'. They're actually also incredibly cool cafes that serve decent coffee and food and you can sip, nibble and watch the world go by.
Among the best include the 500-year-old Barneys, Dampkring (that played host to the filming of scenes in Ocean's 12) and the small but friendly Green House Centrum.
Comments
comments