Last month, I published this post on pulling off a rugged look: Check it out here. While a more "rough around the edges" fashion can suit a lot of men, you may want to go for something that will make you more sharp, cultured and sophisticated. In this post, I'll cover some of the best tips for men who are starting on the quest for sophistication and elegance…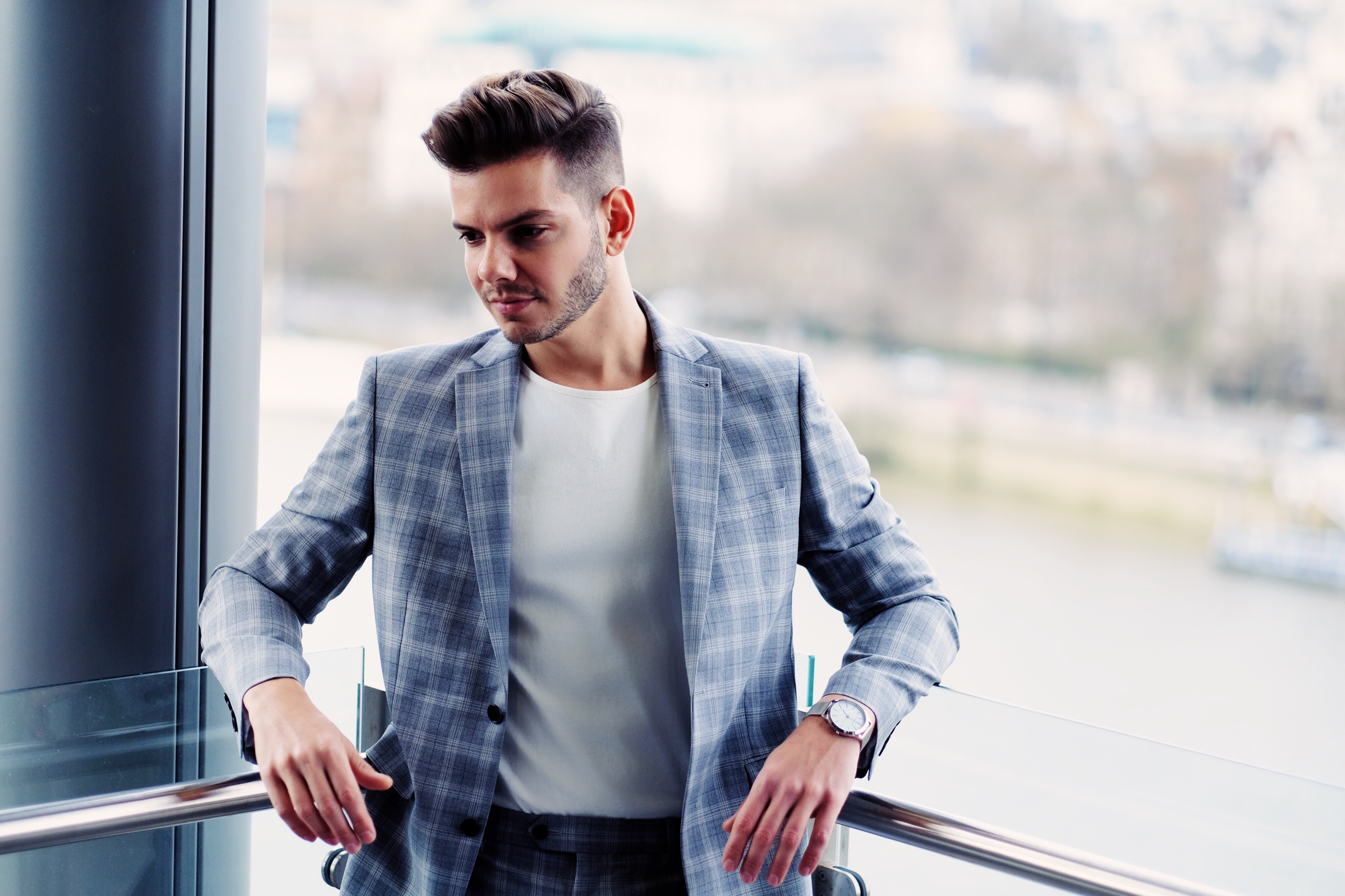 Force Yourself into Clothes that Fit
That's right, I said force yourself. Getting clothes that are fitted to your precise proportions was the status quo for any respectable man at one point, but that seems to have changed somewhere around the eighties. This is when scruffy streetwear and XL clothes were almost considered the norm, regardless of your body shape. Any man who's worn a properly fitted suit with straight, high armscyes will agree that it gives a great degree of comfort, more than enough freedom of movement, and an aesthetic impact that you simply can't get from anything else. If you can't afford a tailor for everything, there are certain things you should bear in mind. The shoulder line must look natural, sitting snugly on the external calf of your deltoid. On suit jackets, the button should tug, only slightly, at the fabric when it's closed. You should also make sure there's no lapel gape. Getting a good fit is half the battle when you're trying to look more sophisticated.
Learn How to Play with Accessories
Ties, neckerchiefs, bowties, and even socks can be an essential detail in a man's style. The market is now flooded with different accessories that can add an eye-catching focal point to your outfit, and complement the larger features. However, using them effectively takes a certain amount of delicacy. A gold chain from companies like this: https://www.frostnyc.com over a mostly dark suit can be exceedingly potent. However, if you combine this one touch with a gold watch and an array of rings, you'll simply end up stepping out of the house looking garish and crass. When wearing anything formal, the tie and the pocket square should be the main things you focus on in terms of accessories. Having an array of ties and pocket squares or handkerchiefs won't cost much, and will open up a whole world of possibilities for sprucing up your look.
Buy Less, and Buy Better
You may think that to be a truly fashionable man, you need to have a wardrobe that's bursting at the seams, and spend a small fortune on clothes every few days. This certainly isn't the case. The state of the modern male clothing market has made it easier than ever to dress with a potent elegance, without spending a small fortune. Having said that, you're not going to be able to pick up clothes that wow for a few quid at Primark! You may love trying on new clothes, but if you want your wardrobe to be more sophisticated, I strongly recommend buying less items, but paying more for a higher degree of quality. This one habit can make elegance so much more reachable.
Comments
comments