On Friday, 26th  January, I had the fantastic pleasure to attend the 60 Minutes with X event by Mercedes-Benz. Mercedes-Benz premiered their very first X-Class: a unique pickup vehicle that will set new standards in the motoring market for pickups.
This was my first-ever car launch and the build-up in excitement started a week ago, when I received my embossed invitation. From the start to end, this dazzling event exceeded all my expectations.
The X-Class has been designed with the changing requirements of the international pickup market in mind. The demand for mid-size pickups with typical passenger car characteristics and comfort features has been steadily on the rise for years. At the same time, the number of pickups for private use is increasing. As the first premium manufacturer, Mercedes-Benz is taking these changes into account – based on its comprehensive experience and competence in developing commercial and off-road vehicles, such as the Unimog and the G-Class for tough operation, such as the V- Class and Vito, and passenger cars that uniquely stand for modern luxury and driving pleasure around the world.
The Mercedes-Benz X-Class is uniquely versatile: it can be used as a rugged, all-terrain pickup but also as a vehicle for urban lifestyles and families. Tough and stylish.
A total of six X-Class vehicles were presented at the venue in various capacities, including as an art object bathed in changing lights projected from a kaleidoscope, as a practical assistant at the bar with its ice-packed loading area and as the DJ stand
For a duration of 60 minutes, breathtaking venues across Europe became home to incredible shows for special guests throughout Europe – all enabled by the X-Class. After two stunning events in Berlin and Paris, 60 minutes with X finally arrived in London with an amazing concert by Tinie Tempah. The concept was amazing. I had the best time ever.
Thank you Mercedes-Benz for the amazing 60 Minutes with X London Edition. It was both a pleasure and privilege to be part of the new X-Class launch. Welcome to the motoring world!
Disclosure: This is a sponosred post created in collaboration with Mercedes-Benz, but all views and opinions expressed are my own.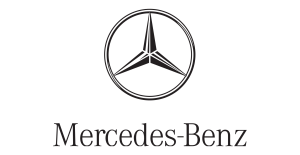 Comments
comments