You have to seize the day and grab life by the horns sometimes. We work hard, day in day out, and it can all just feel like it blending together into one long grey stretch. But planning short breaks in unusual lodgings can be a great way of doing something different and getting a bit of excitement back into your life. So read on for some suggestions of places you can escape from it all for a few days that are anything but the usual suspects.
Stay In An Art Hotel
Many people are drawn to the art and culture that is on offer when visiting Paris. You have the Louvre with the famous Mona Lisa, the Musee de Ore, as well as other cultural spectacles such as the Eiffel Tower, Arc de Triomphe, and the Moulin Rouge.
But why does not keep up the artistic theme, even when you head home to bed? You can do this by booking a room at the Hotel Crayon. Which is a small boutique place, decked out in different artist's styles depending on the suite you choose. Perfect for the creative type that needs a break from their computer or drawing board. Or just folks that love to be surrounded by beautiful things.
Explore The Great Outdoors
Another fabulous suggestion for a short break that will refresh and rejuvenate you is to get out in the open and explore nature. Of course, the most popular way of doing this to pack up your tent and go camping. But what is particularly unusual about that?
Instead, why not make use of one of the many slightly more avant-garde ways of staying in the wild, such as the tree top hotel in Sweden. Where you will sleep in silver space-age pods suspended from the trees instead of under canvas. It certainly will make for an excellent story when you return home.
See A Spectacle
Another adventure that you can really get excited about is heading to the colder regions of the world to view a certain spectacle known as the Northern Lights. This dancing light show put on by nature is only viewable from certain areas of the globe, and is notoriously unpredictable. So you will want to pick accommodation that is fun and maximises your chance of viewing it.
Happily, a stay in the Northern Lights igloos will tick both of these boxes. As not only do you get to camp out under the stars in a glass igloo, in the beautiful wilds of Finnish Lapland. But you also get the best chance of seeing this spectacle without even having to get out of your nice warm bed!
A Drop In The Ocean
Lastly, if you are looking for something totally unusual, but not too far away from the UK mainland then why not head out to No Man's Fort?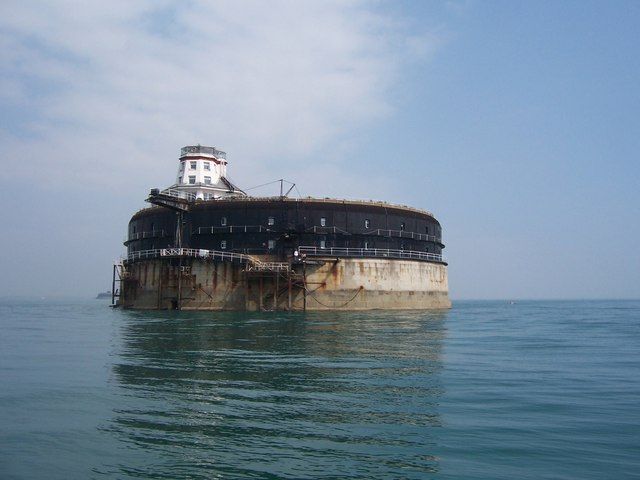 This is a Victorian battlement situated with the ocean on all sides. Which is now a hotel where you can dine, sunbathe and sleep in luxury. Perfect for folks that really need to get away from it all, for a rest.
Comments
comments