Watching TV and movies is easier than it has ever been before. In the past, you had to make sure you were in front of a TV set to watch something at the scheduled time. Then you had to remember to set something to record on VHS and then on your cable, satellite or digital box. But today, almost all television and movies can be streamed on demand. What you can't stream, you can download. Google's Chromecast devices make it easier to stream entertainment, from TV and movies to audio. They allow you to stream HD content using your WiFi connection. The device simply plugs into your TV's HDMI port, so you don't need a smart TV.
There are several Chromecast models available. The Chromecast and Chromecast Ultra are both for TV, while the Chromecast audio streams sound by plugging into the auxiliary port of your speakers. It's the perfect accessory for anyone who wants to improve their access to all their media content. They work with a range of devices, from Apple iPhones, iPads and Macs, to Windows, Chromebook, and Android. The two video streaming devices offer a choice of image quality and speed so you can choose based on your needs and your budget.
If you're considering a Chromecast, you should first know how they work and what they can do. A Chromecast lets you use any device to cast your favourite shows and films onto your TV. All your TV needs to have is an HDMI port, and you can stream your content over your internet connection. With the standard Chromecast, you can do this with WiFi, while the Chromecast Ultra allows you to do it using an ethernet connection too. You just need to enable Cast on your favourite apps, and you can easily stream them to your TV. If you have an app like Showbox that has all your movies on it, you can stream straight from your phone. However, it's best if you have a strong internet connection if you want to ensure good quality. Many apps and services can be used with Chromecast.
Chromecast also allows you to mirror your Android screen to show whatever you're looking at on your phone or tablet. So you can share your holiday snaps, give a presentation, or just show someone something interesting. The Chromecast Ultra provides streaming in 4K Ultra HD, and it offers faster speeds too. The ability to use a wired connection can make your streaming more stable, which is useful for anyone who sometimes has a patchy internet connection.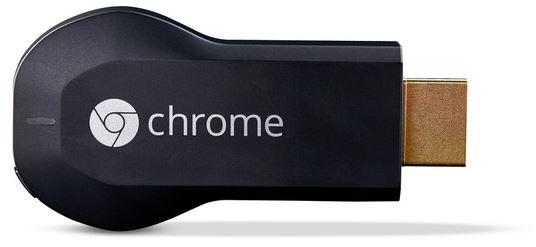 Chromecasts start at £30 for the original, and £69 for the Chromecast Ultra. If you're looking for an easy way to stream content from any of your mobile devices, it's an option worth considering. However, it's also important to consider whether your internet connection can handle casting what you're watching to your TV, especially if you're streaming a movie or TV show at the same time.
If you want to improve your entertainment options, a Chromecast device could be for you. Just make sure your internet connection is strong enough.
---
Comments
comments