Roses are red, violets are blue; this Valentine's gift guide is just for you!
Valentine's day is just around the corner. So with romance in the air, I've put together a Valentine's gift guide for him. I have selected some great pieces from awesome brands. I hope you like the recommendations below.
There's nothing better to get into the romantic spirit and mood than a proper scent in the air. Jo Malone's Red Roses Candle, with its voluptuous blend of seven of the world's most exquisite roses, is the essence of modern romance. With crushed violet leaves and a hint of lemon, it unfolds like a bouquet of freshly cut flowers. The scent is surprisingly clean and sheer and transforms a room. To uplift, to wind down, or simply to add an air of luxury and opulence, make sure you invest in the Red Roses Home Candle. Candle burn time is 45 hours… so that's about a full Valentine's weekend!
 Shop Jo Malone, Red Roses Home Candle – HERE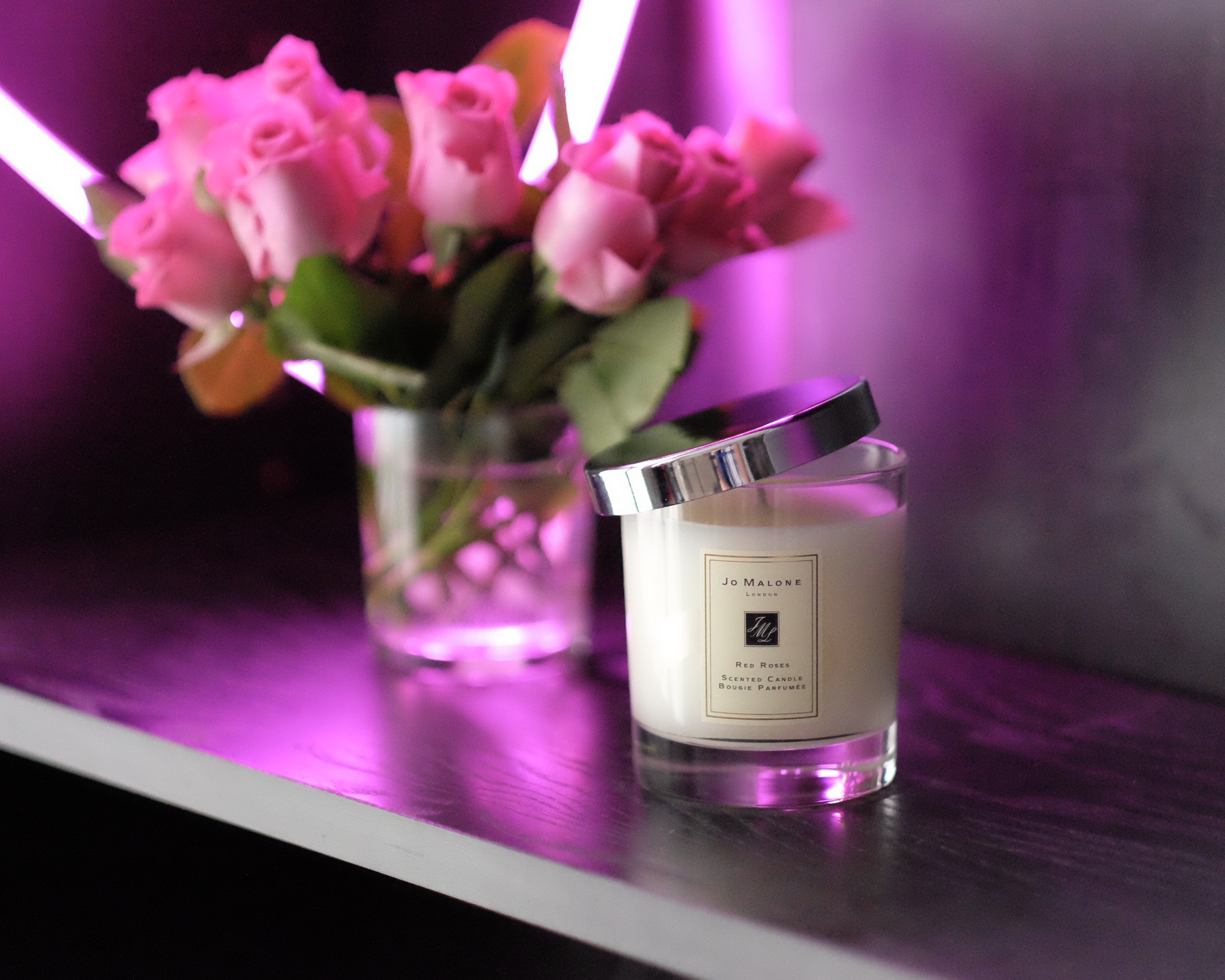 How about you surprise him with Ermenegildo Zegna's Sicilian Mandarin Eau de Toilette? The Sicilian mandarin fruit originated in China but now thrives in southern Italy's warm climate. As brilliant in colour and aroma as the sun, the fruit is cold pressed to retain its integrity and woven with musk in a timeless modern composition. It smells really fresh; and makes a great gift. You can never go wrong with Ermenegildo Zegna. He'll love the fragrance; but more importantly, so will you!
Shop Ermenegildo Zegna, Sicilian Mandarin – HERE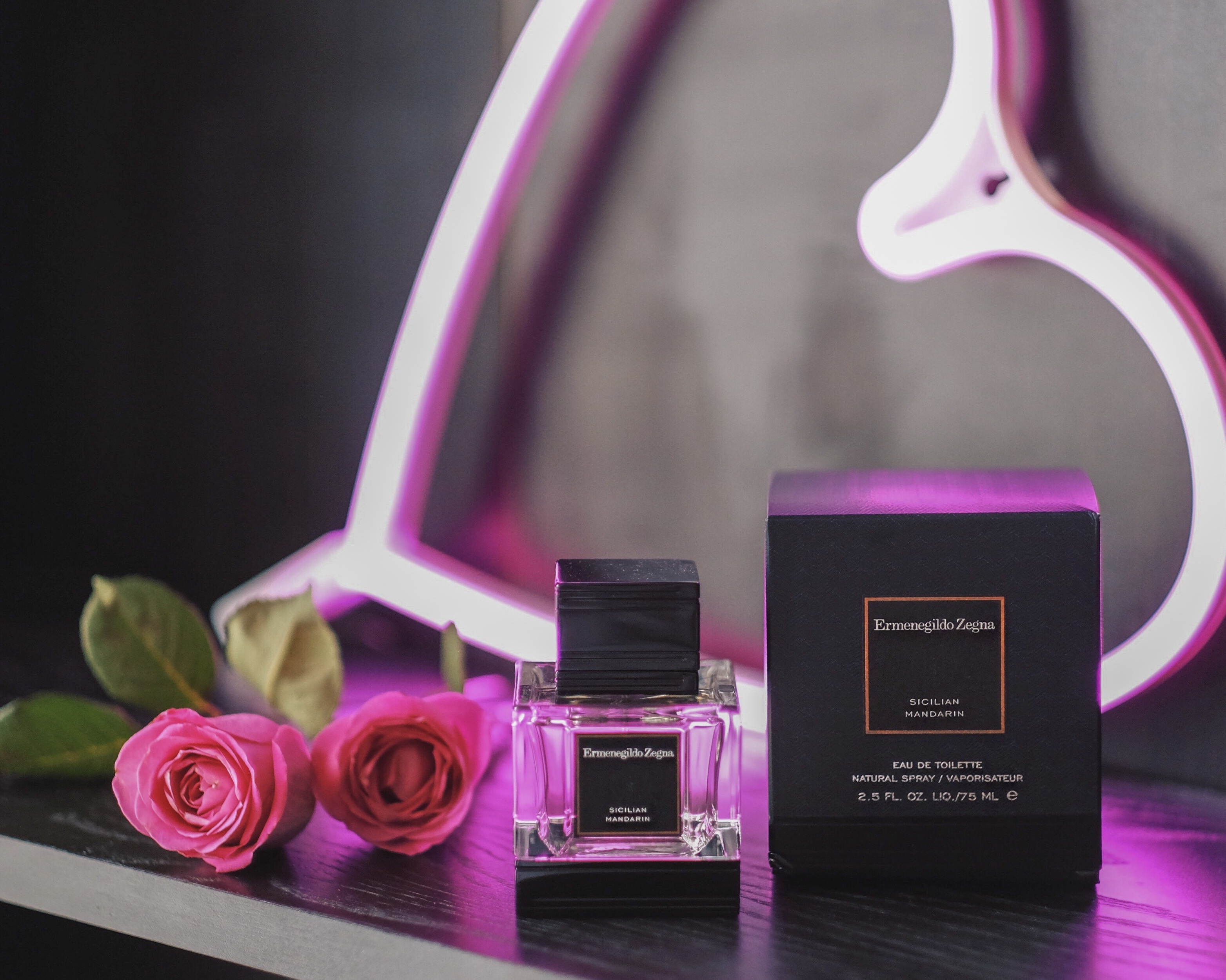 Does he like to smell spicy and fresh? Endymion is a fragrance of contrasts: sensual, light and dark, velvety, sweet and sharp. Imagine walking in a moonlit garden, thinking thoughts of velvet seduction. The aromatic partner to Artemisia, Endymion in ancient mythology was variously a king or a hunter. He was so loved by Diana, the Goddess of the Moon, that she put him to sleep forever so she alone could visit him every night.
Shop Penhaligon's London, Endymion Concentré – HERE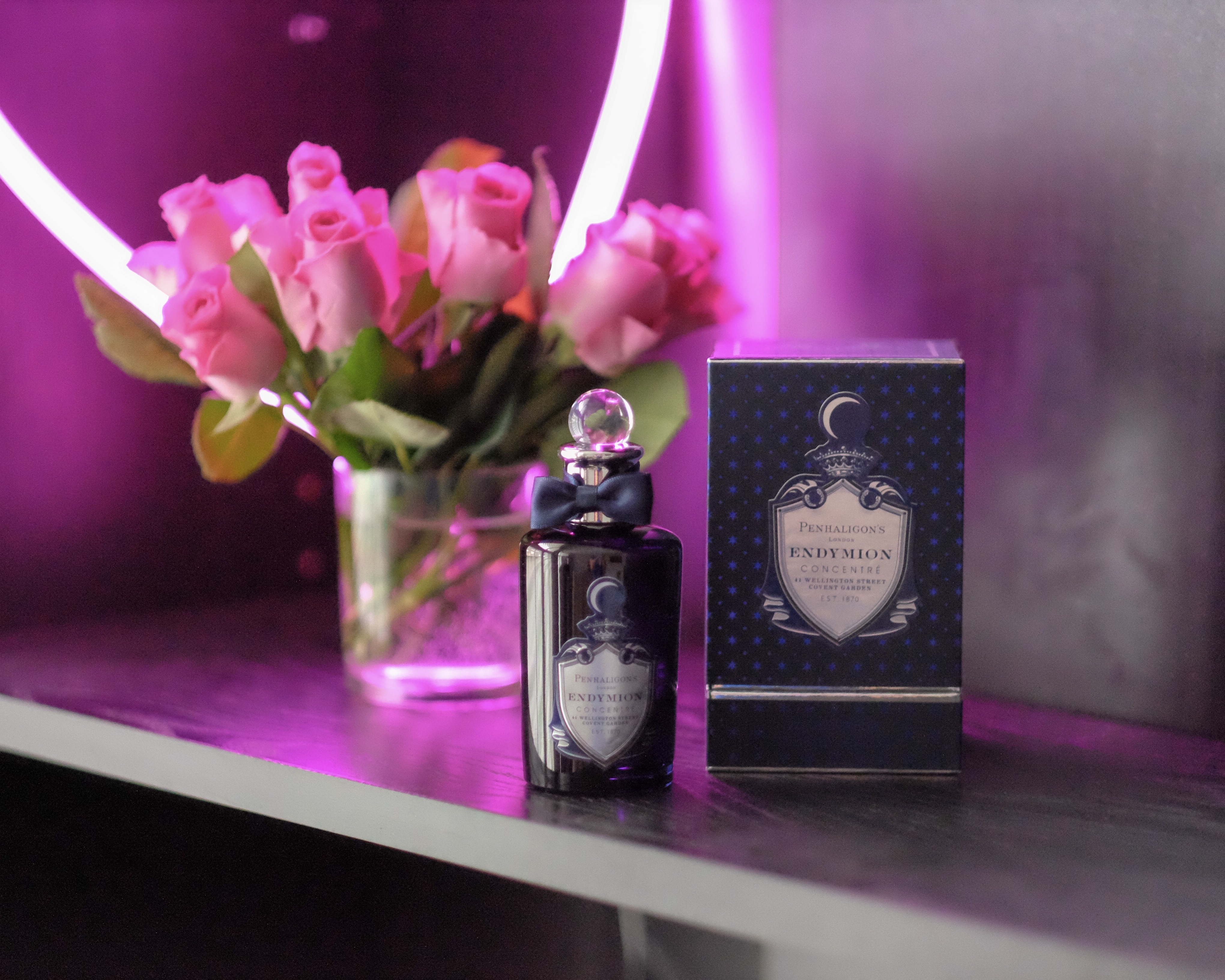 Romance isn't just for February 14th, so keep the Valentine's mood lingering long after with Molton Brown's Aroma Reeds and Mini Scented Candles! Molton Brown Aroma Reeds has a woody home fragrance exuding notes of tobacco, rich leather accord and grapefruit in an aroma reed diffuser. This is a new product, which has been launched just in time for Valentine's Day. It smells amazing.
You can also transform your room with Mini Scented Candles. lluminate new mysteries with Molton Brown's collection of mini scented candles, taking you on a twilight adventure with a selection of enigmatic blends. It's an ideal gift for the home and comes beautifully presented in a sophisticated box with a warm and inviting hue. If you visit a Molton Brown store, you can even pick and mix the candles. How fantastic is that?
Brown Tobacco Absolute Aroma Reeds – HERE
Shop Mini Scented Candles – HERE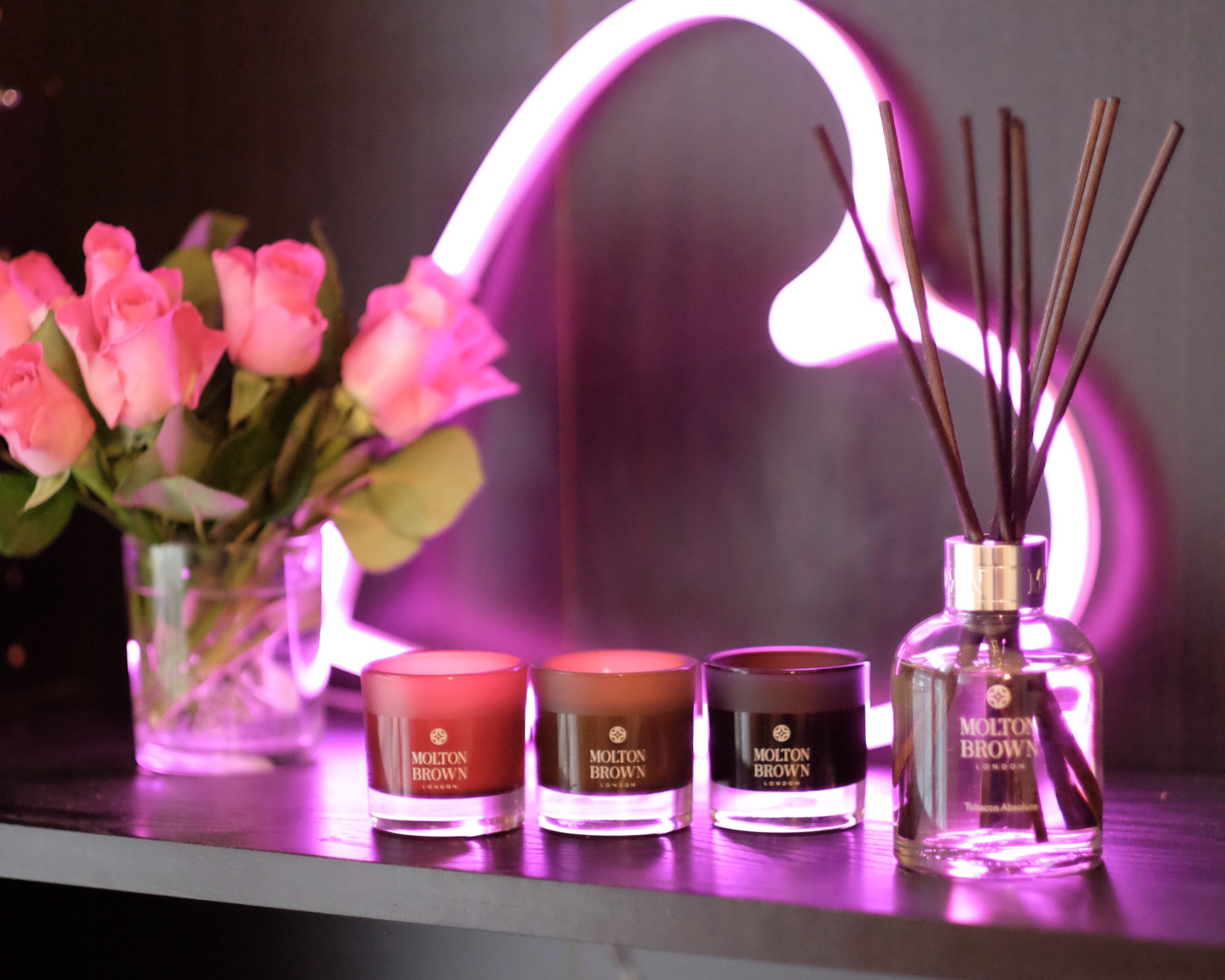 Does he like to look after himself? Pamper him with LAB Series Skincare products. This fantastic light gel/lotion reduces the appearance of wrinkles and lines. It helps restore the firmness and elasticity of the skin. Its innovative anti-ageing formula also reduces skin discolouration, redness and enlarged veins. Plus he'll look good for next year's Valentine's Day too!
Shop LAB Series – HERE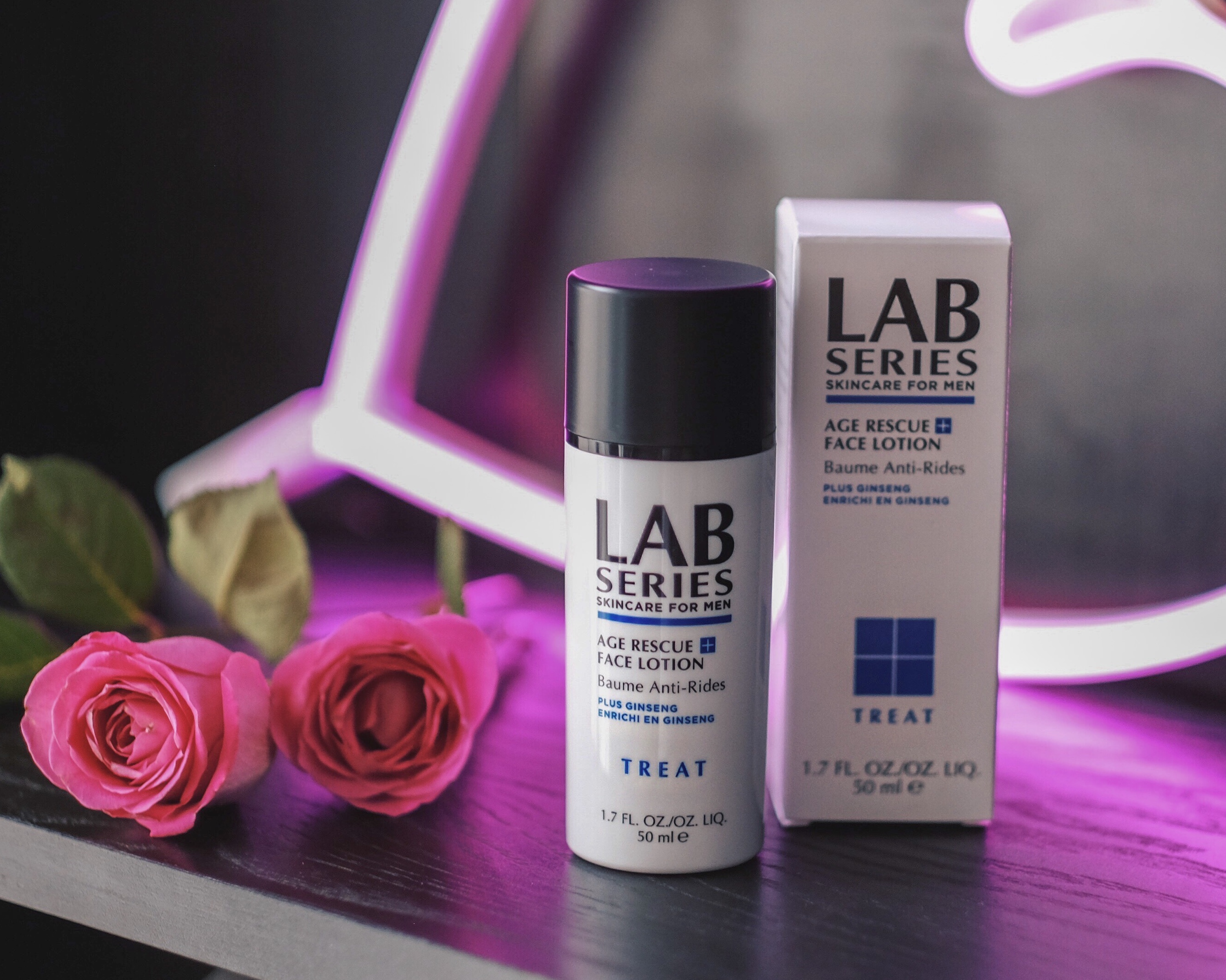 The eyes are the doors to the soul. So keep them fresh and youthful with this awesome Anti-fatigue Eye Gel from Clinique. The cooling roll-on gel instantly revitalises: it hydrates and brightens tired-looking eyes, combats puffiness and reduces dark circles. It also absorbs quickly, and is ophthalmologist tested. Say goodbye to tired eyes and enjoy his mischievous wink this Valentine's Day!
Shop Clinique Anti-fatigue Eye Gel – HERE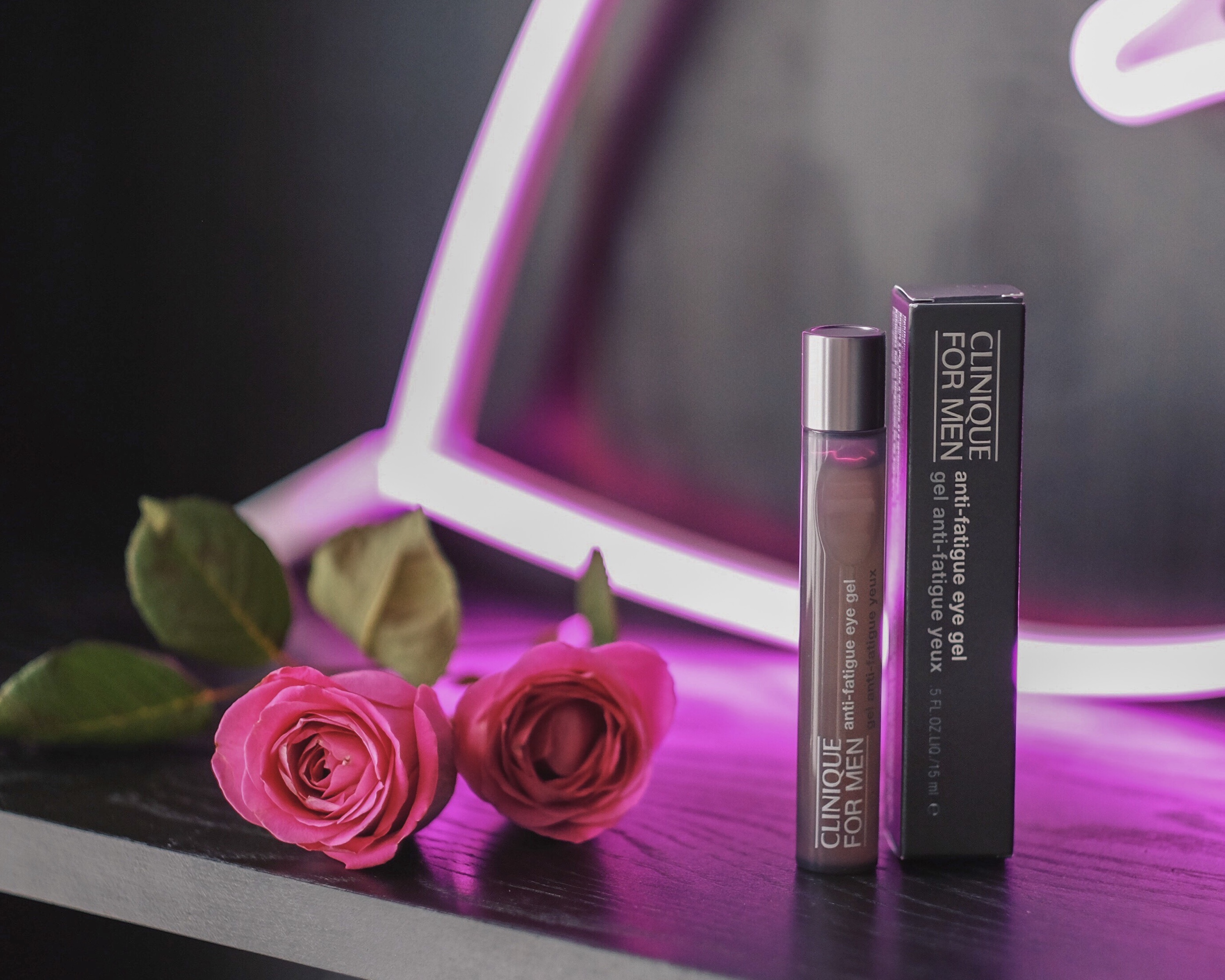 Is he into photography and fashion? Why not surprise him with a book? This is a novel gift idea – but it means you can light a candle, cuddle up on the sofa, and turn the rich glossy pages together!
Here I've chosen to feature iconic photographer David LaChapelle's Lost + Found Part one and two. This is a two-volume project to complete his five-book, career-spanning anthology. In Lost + Found, Part I, LaChapelle unveils a visual record of the times we live in. Together with Good News, Part II, it represents a sublime concluding chapter to his captivating narrative.
I've also selected 2 fashion books. Vogue, The Covers features classic covers from the magazine's 125-year history. It pays tribute to Vogue's tradition of beauty and excellence; and the compilation of cover art is truly spectacular. Make sure you also get Chanel, Collections and Creations. Chanel's combination of tradition, originality and style has always made it the most seductive of brands. Here the House of Chanel opens its private archives, revealing a galaxy of brilliant designs created by Coco Chanel from the 1920 onwards.
Shop Wordery books – HERE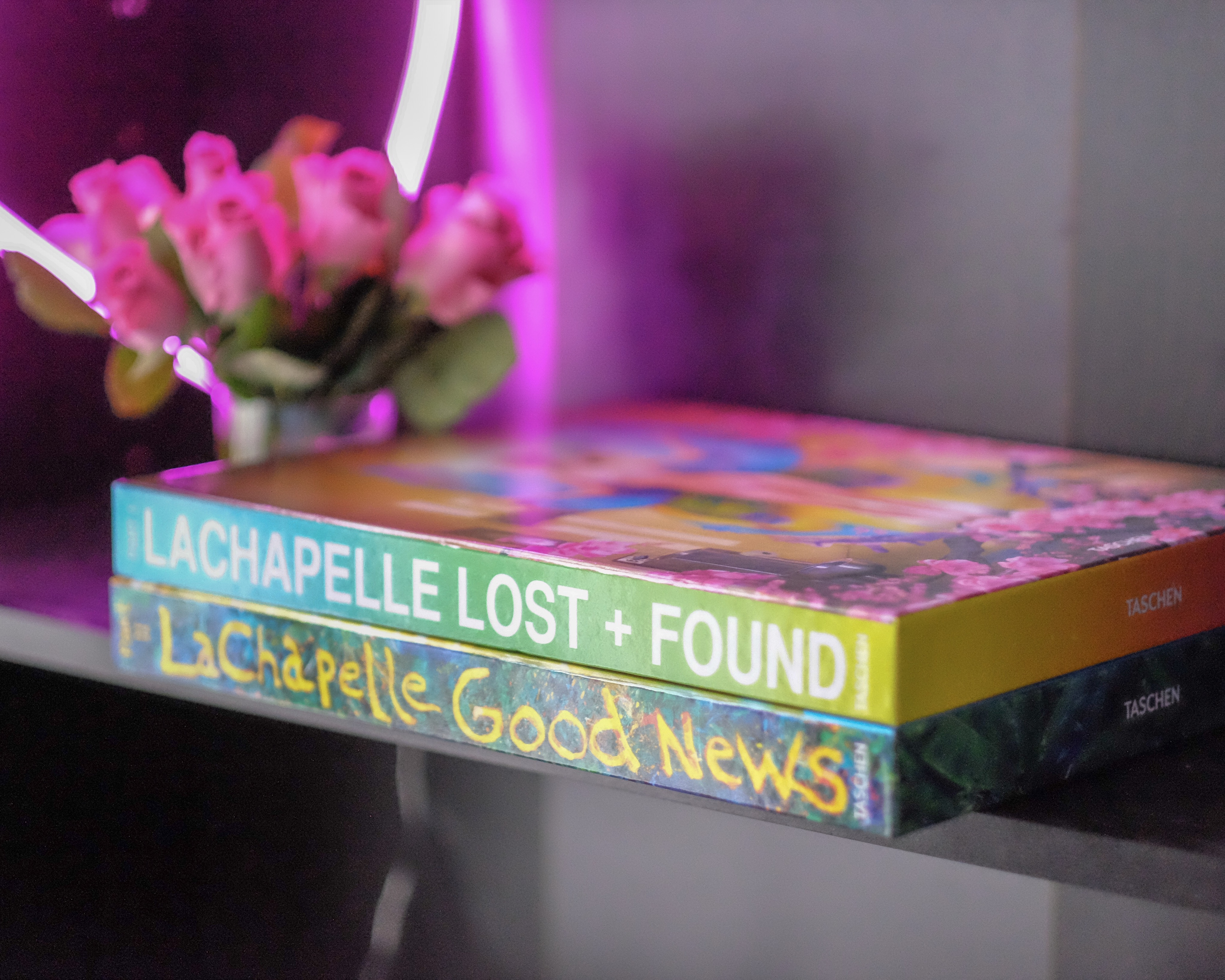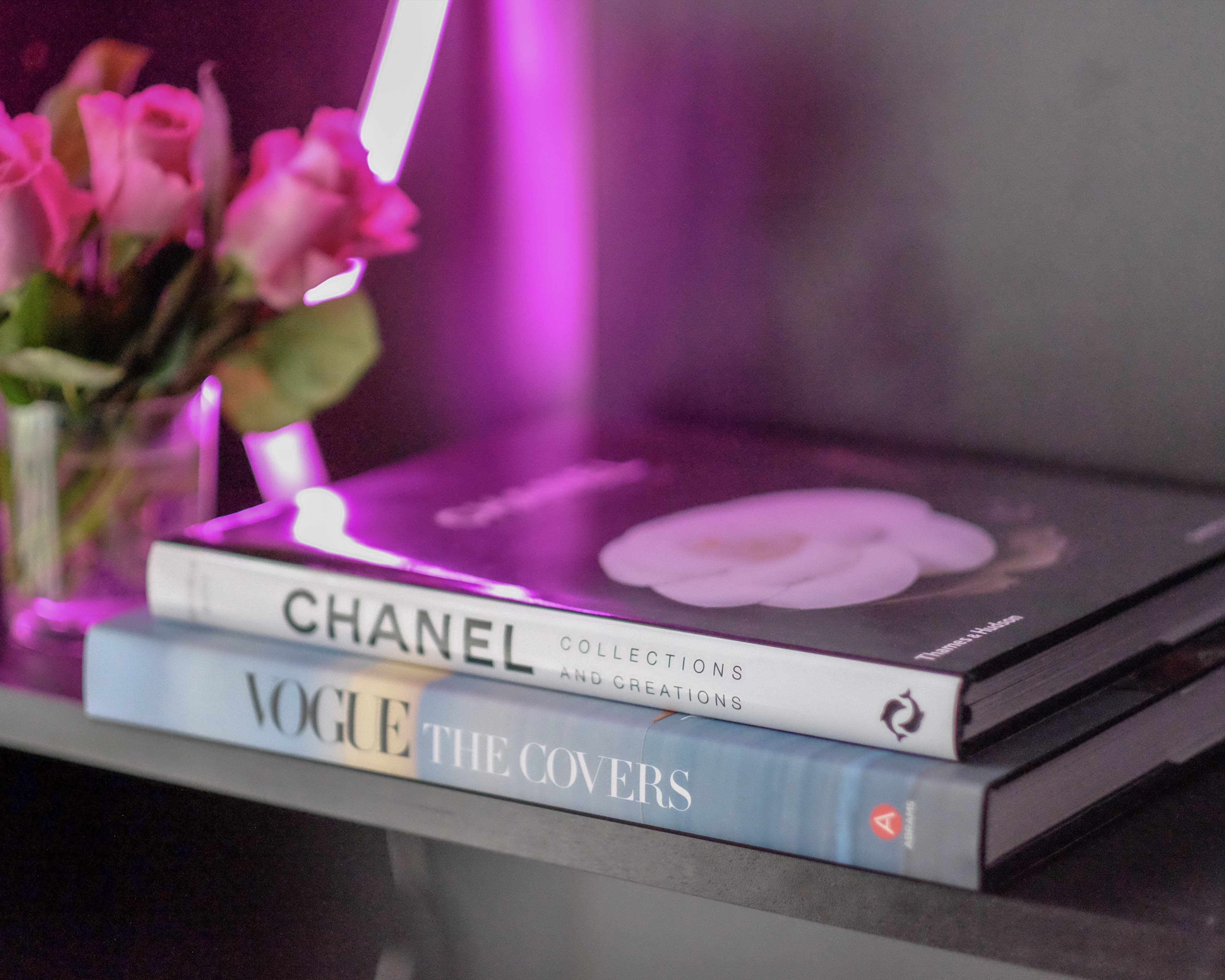 As the saying goes, if you light a lamp for someone else, it will also brighten your path. What better way to brighten a room on Valentine's Day than this stylish Love LED Light. It's perfect for adding an element of retro-inspired charm to a modern home. It features a steel frame designed to create a sinuous 'Love' slogan and a LED light that emits a warm, welcoming glow. For more Valentine's inspiration please check Debenhams gift guide – HERE
Shop the Love LED Light – HERE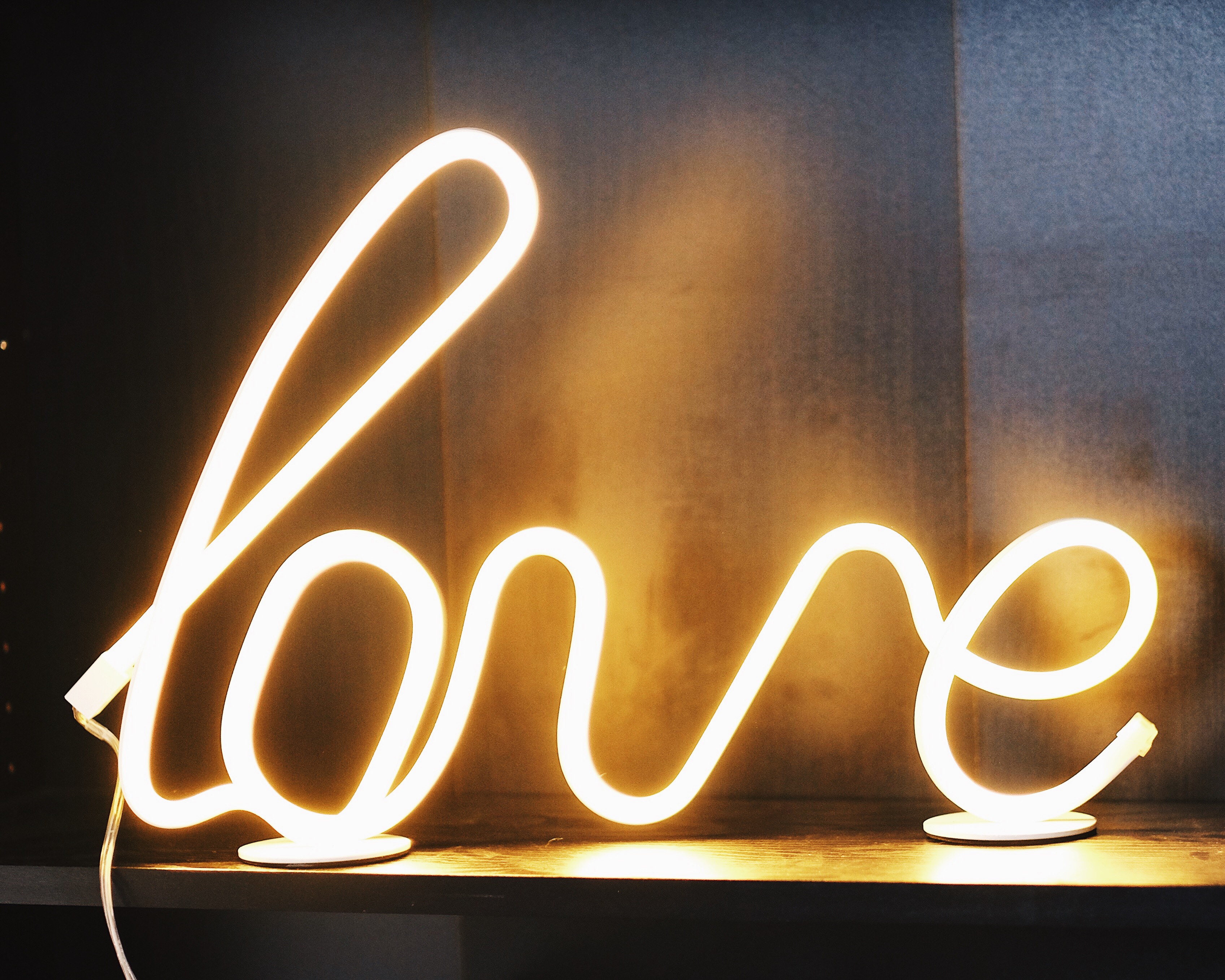 Does he like stylish accessories and protective gear for modern day technology? Why not surprise him with a Harber London Leather Laptop Sleeve or Wallet? Harber London create premium leather goods for your tech gear and every day life. Every product have been thoughtfully designed to be remarkably minimalist and functional, while using the most premium materials available.
Harber London Slim Leather Sleeve is their bestseller for a good reason. It's simple, looks good and does a perfect job, allowing you to carry your MacBook in-style. It is handmade by expert craftsmen using Full Grain Vegetable Tanned Leather and dense 100% Wool Felt. Their very stylish Leather Bifold Zip Wallet has a very slim design, with a zip compartment for coins. It fits most currencies: Pounds, Euros, Dollars.
Shop the Collection – HERE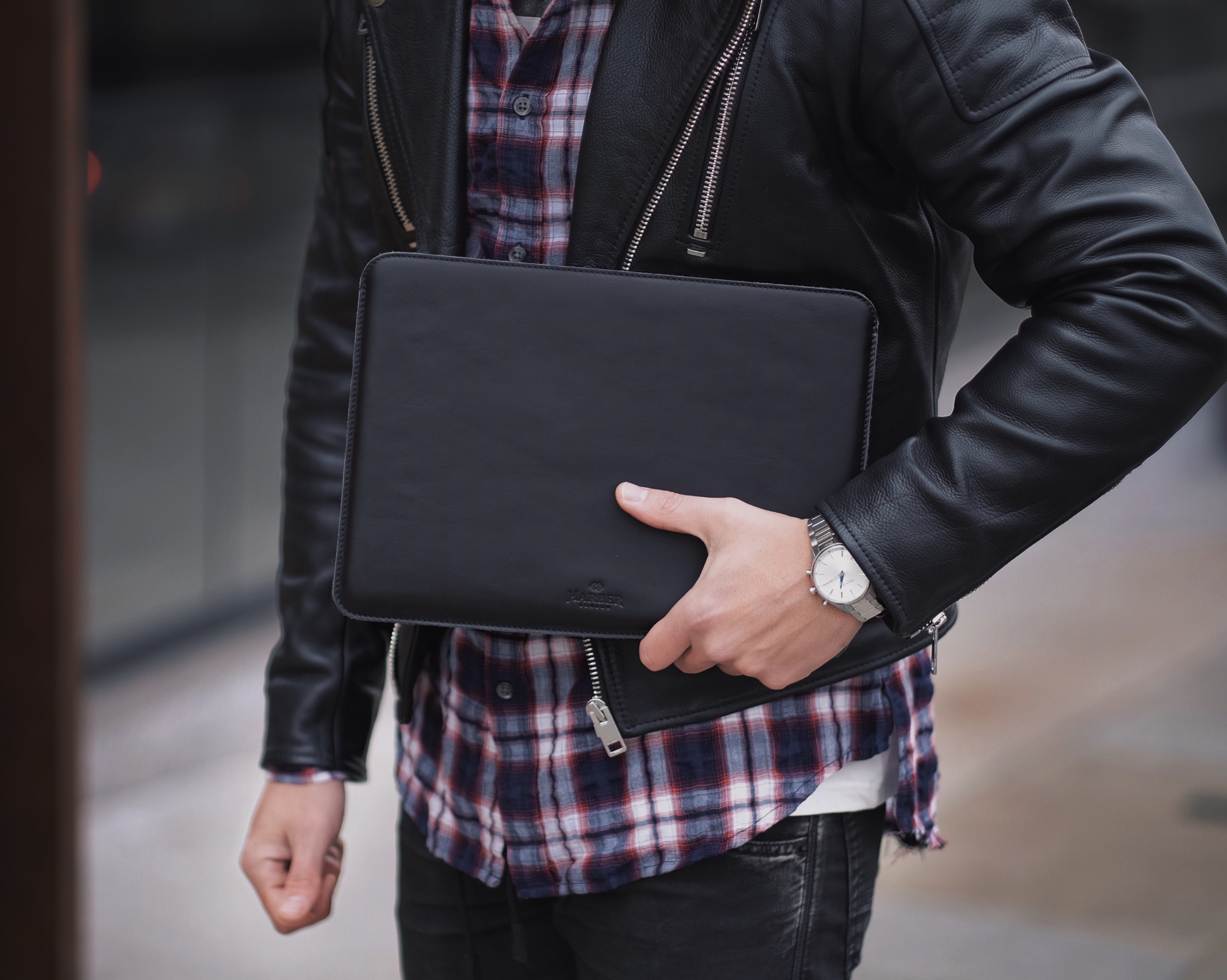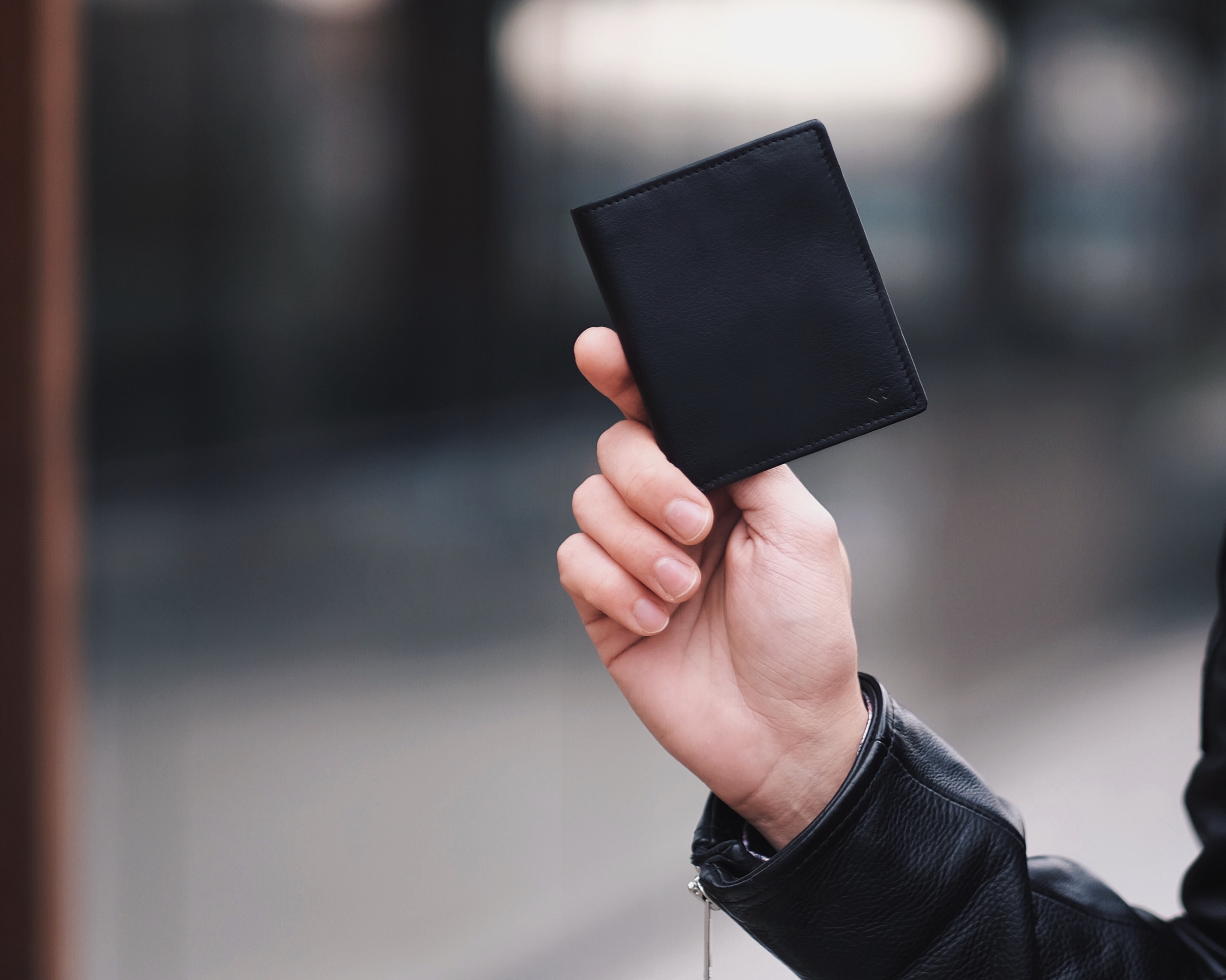 Thinking of a romantic weekend getaway for Valentine's Day? Or does he travel for work? This Ted Baker Brunswick Grey Blue 4 Wheel Soft Cabin Suitcase makes a perfect gift. This bag is ultra strong and its lightweight structure is enclosed in a contemporary 600 dernier contrasting navy and grey body material. This collection comes in 3 different sizes. 
Ted wisely said a bag tells a lot about a man and his life's journey: where he's been and where he's going. Plus it highlights the gent on a higher sartorial plane. On Valentine's Day, make sure you're on this journey together!
Shop the collection – HERE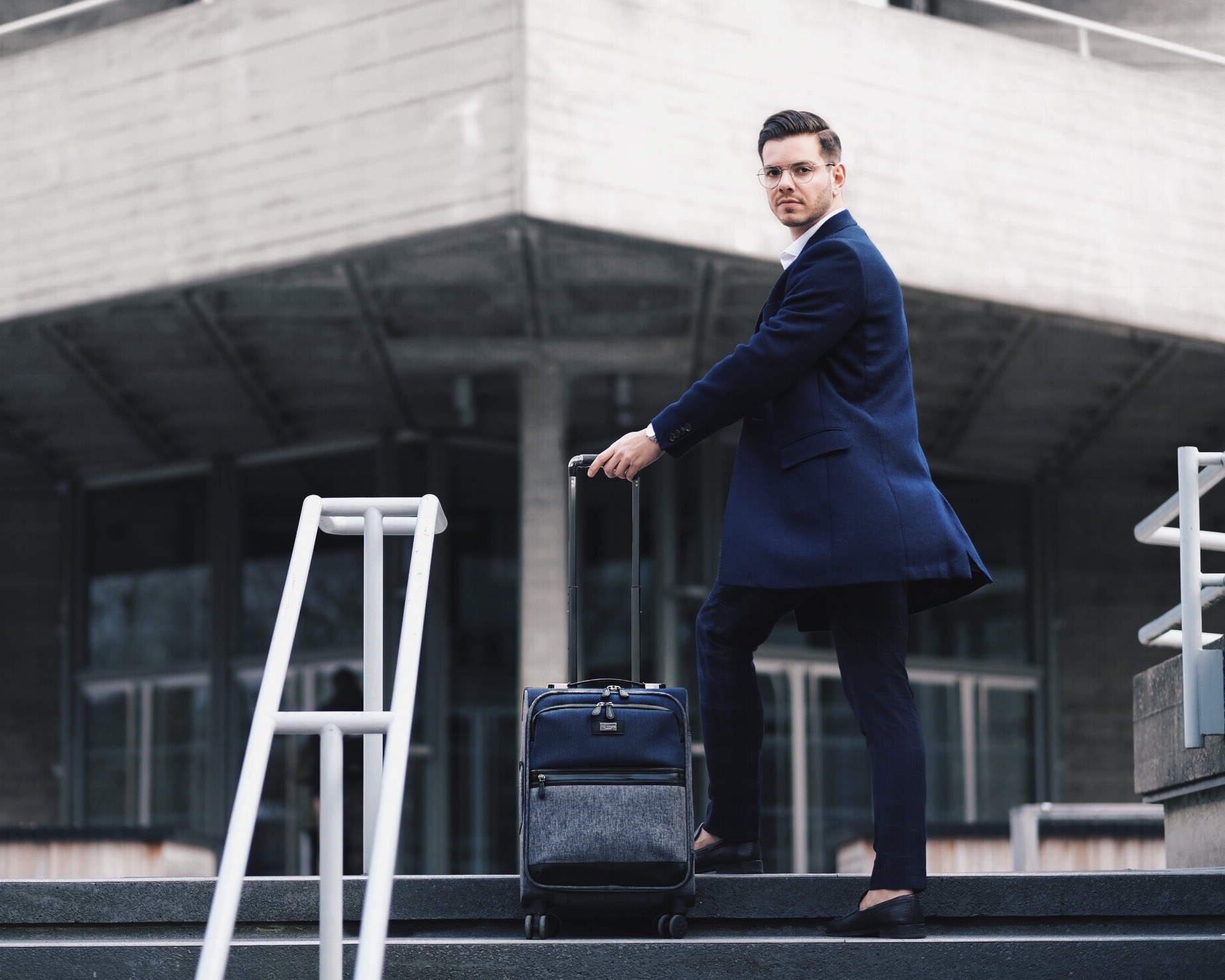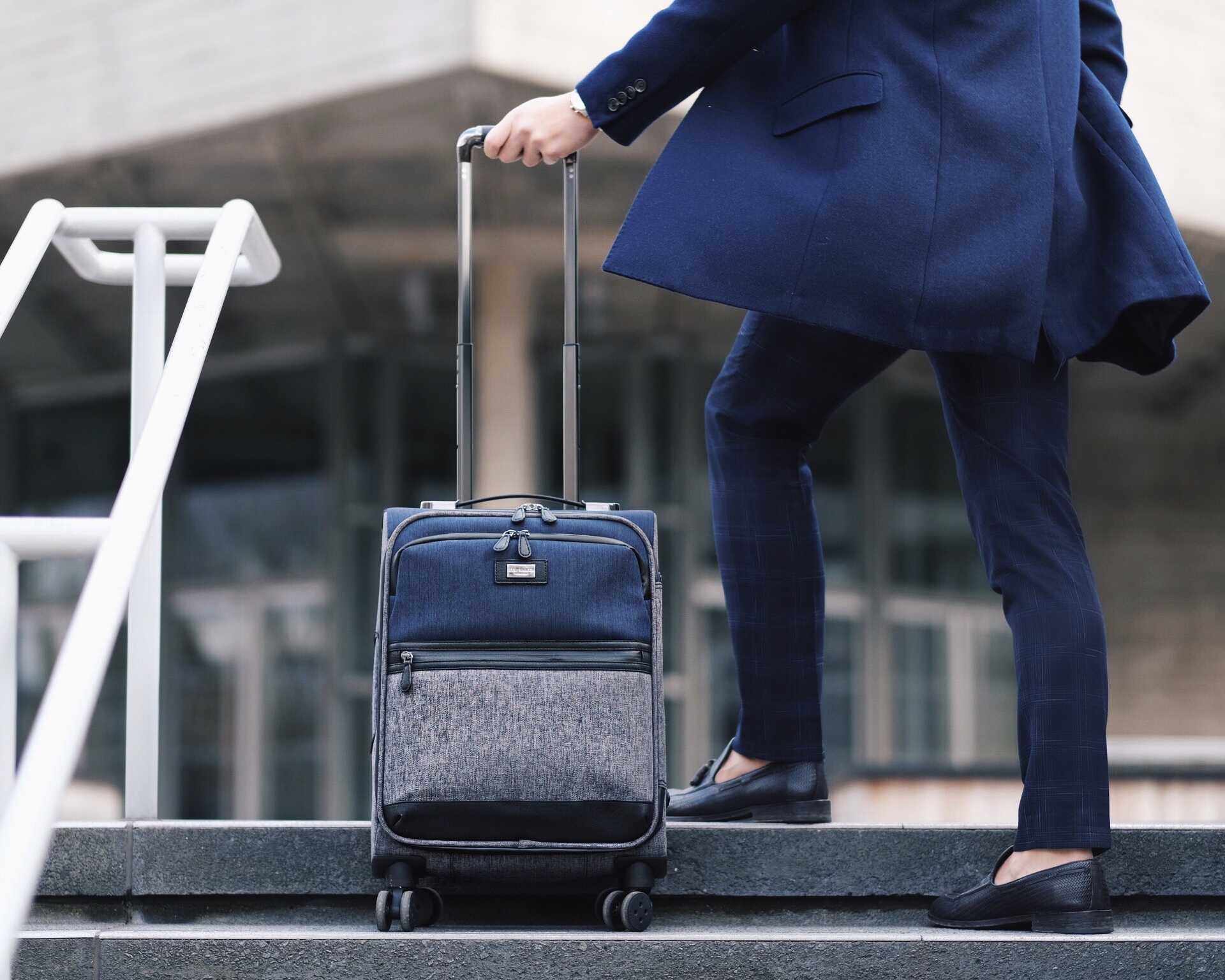 Planning your summer holidays together? Make sure you check out this Persol 3046S sunglasses, which has a great minimalist design for a contemporary look. The Reflex collection is inspired by vintage cameras. It's hand-crafted from a blend of acetate and metal for a light and comfortable wear. The lenses are glass, giving the wearer the highest optical clarity. And they're UV400. This particular model has a brown polarised lens, which helps eliminate any reflective glare and boosts contrast. These sunglasses come with a two year manufacturer's warranty. For more sunglasses designs and inspirations, there's only one place to shop: the SunglassesShop Valentines Gift Guide – Here
Shop Persol Sunglasses – HERE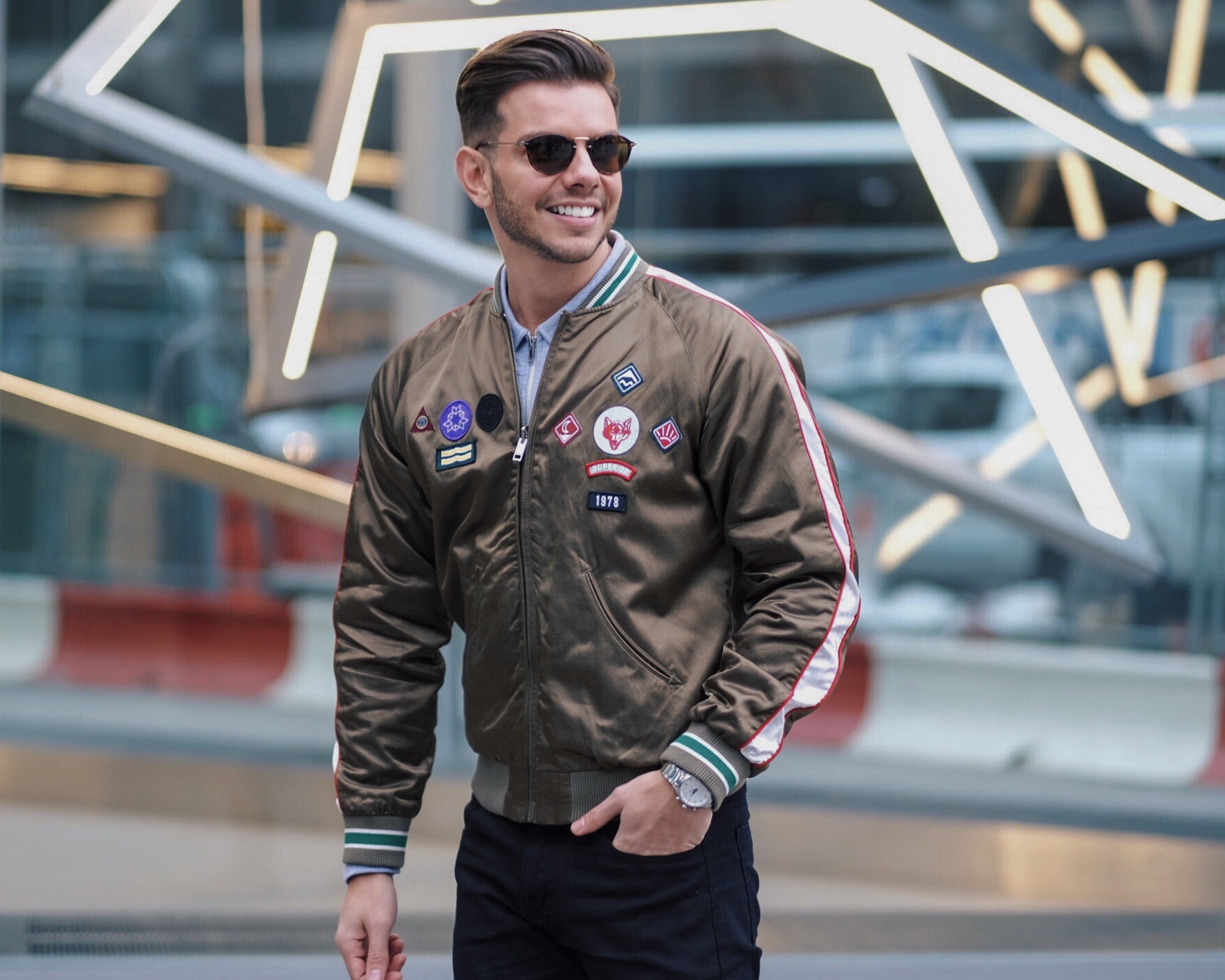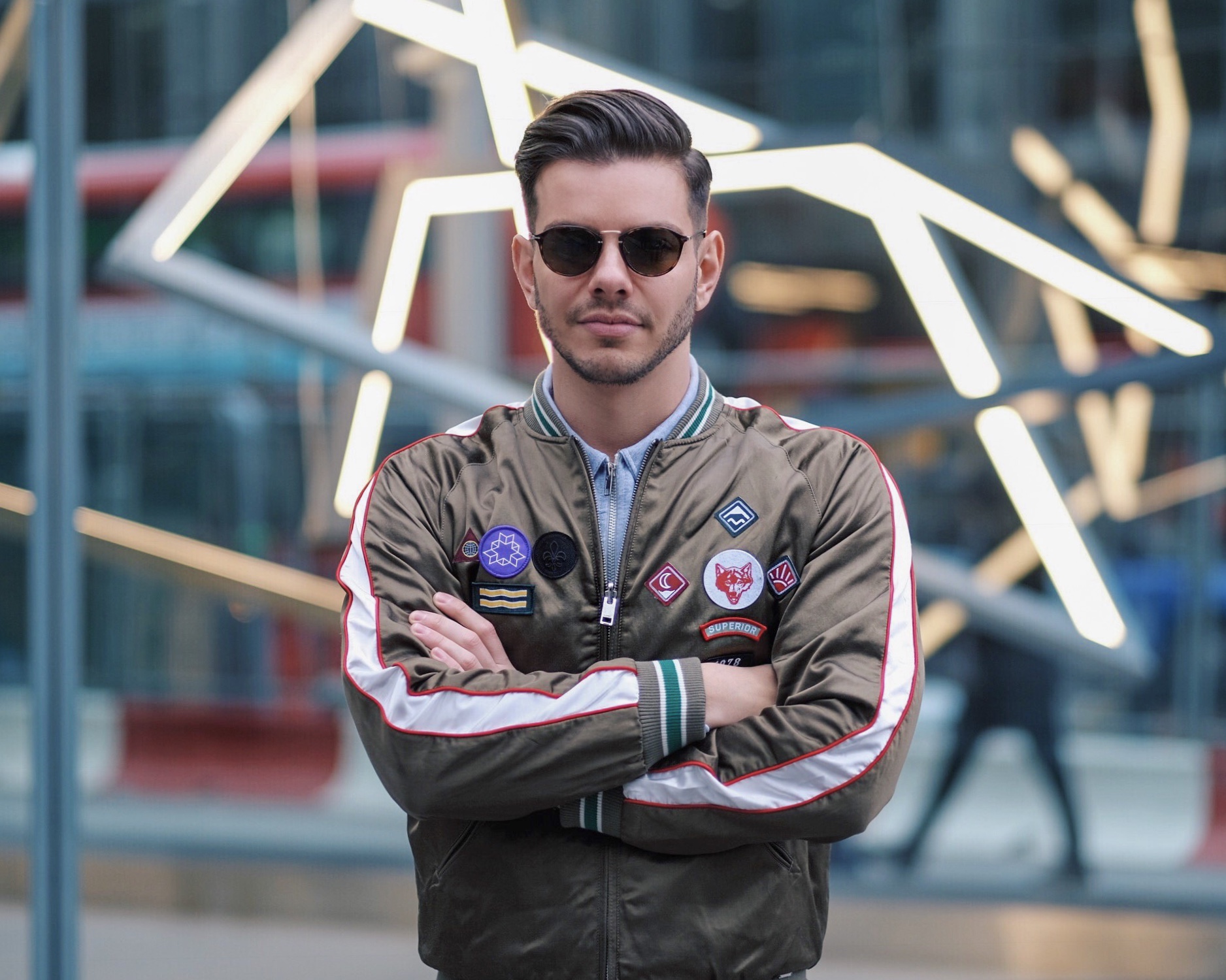 With a Kronaby watch you wear a wonder of modern technology in the shape of traditional watchmaking. Besides always having the correct time, the watch can show you how much you move, what time it is in another time zone or how long it is before those eggs are cooked. Modern craftsmanship inside out.
The Kronaby 38 mm, Stainless steel 316L makes a perfect present for someone looking for a smart watch with a classic look. Kronaby smart watches are connected via bluetooth with your phone and offer amazing functionalities. Advantages include: Auto Time Zone, Battery Life, Filtered Notifications, Reject Call with a tap, Can't find your watch? A map will show you where the watch was last connected to your phone. Get 10% off between 1st and 15th of February using my personalised code "DFMARIN10".
Shop Kronaby Sweeden Watch – HERE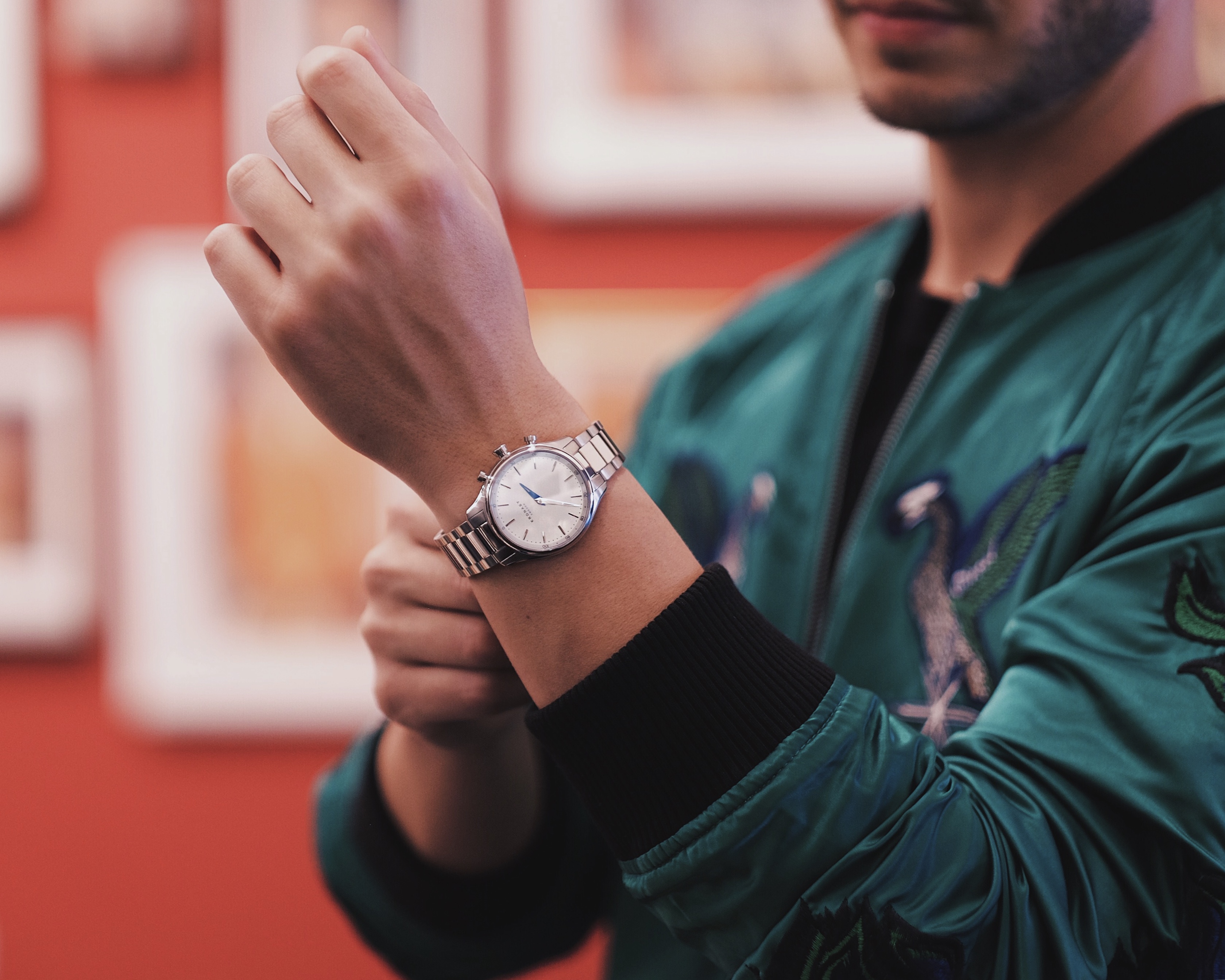 How about some casual trainers? Giving a nod to old school style, these men's 574 trainers from New Balance are footwear classics. Originally a hybrid of two separate sneakers, these mashed up essentials have been making an impact ever since 1988. Suede and mesh panelling to the upper keep the foot fresh and supported, while the 574's EVA Encap midsole delivers lightweight cushioning coated with polyurethane for added shock absorption. With a solid rubber outsole for grippy traction every step of the way, these burgundy shoes are finished with New Balance's world famous logo to the sides.
Shop the New Balance Trainers – HERE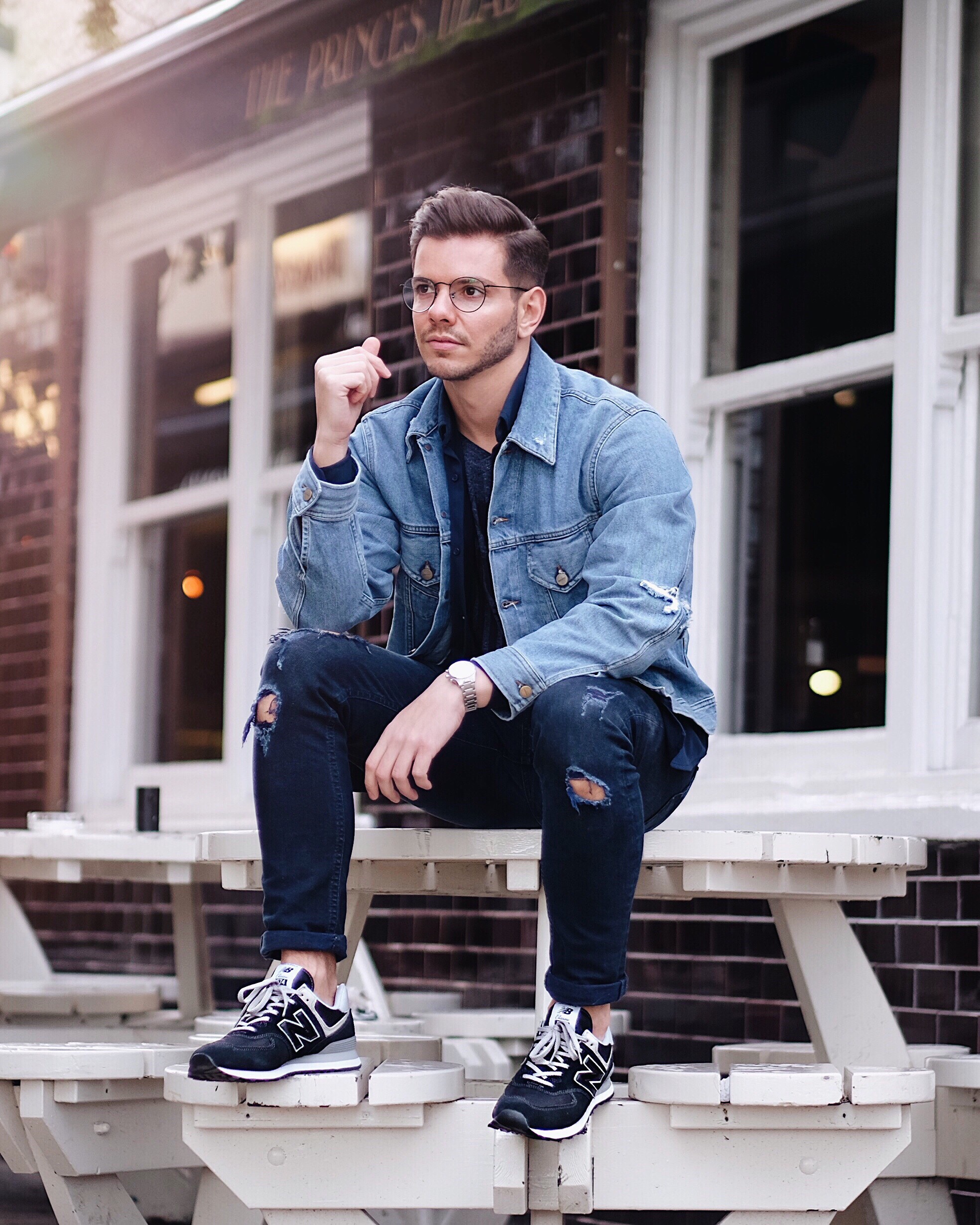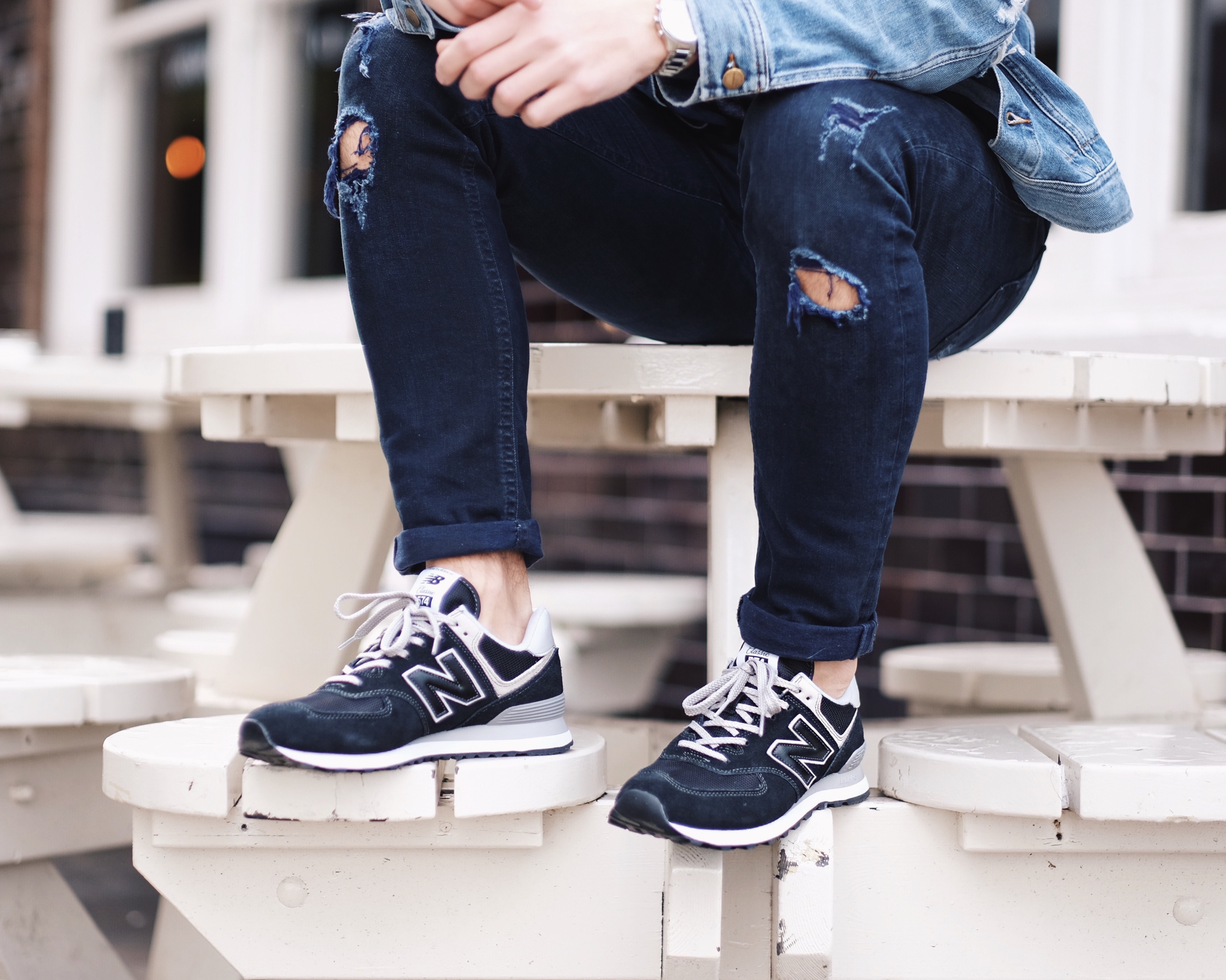 How do you think he would like these new Nike Air Vapourmax Plus trainers? Continuing the legacy that was started with the Air Max Plus when it was first released in 1998, the VaporMax Plus brings together the iconic stylings of the Tuned trainer with the next step in Air Max technology, Vapormax. Acknowledging the heritage and lineage of Air Max, the VaporMax Plus is re-tuned for the future with the customary Tn logo being rebranded as Vm, marking the ushering in of a new era in Air sneakers. Check out the available selection of VaporMax Plus trainers below.
Shop the Nike Air Vapormax Plus – HERE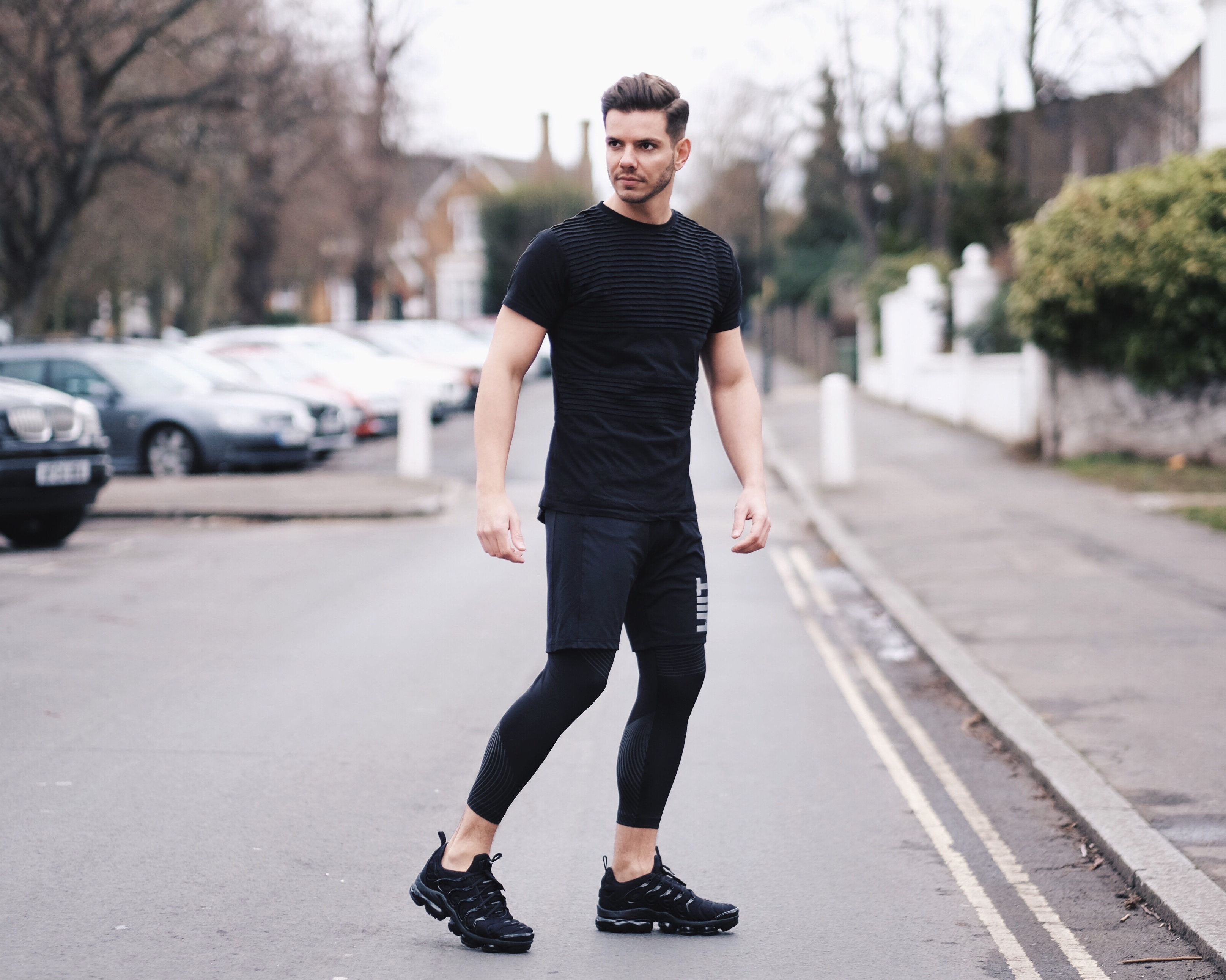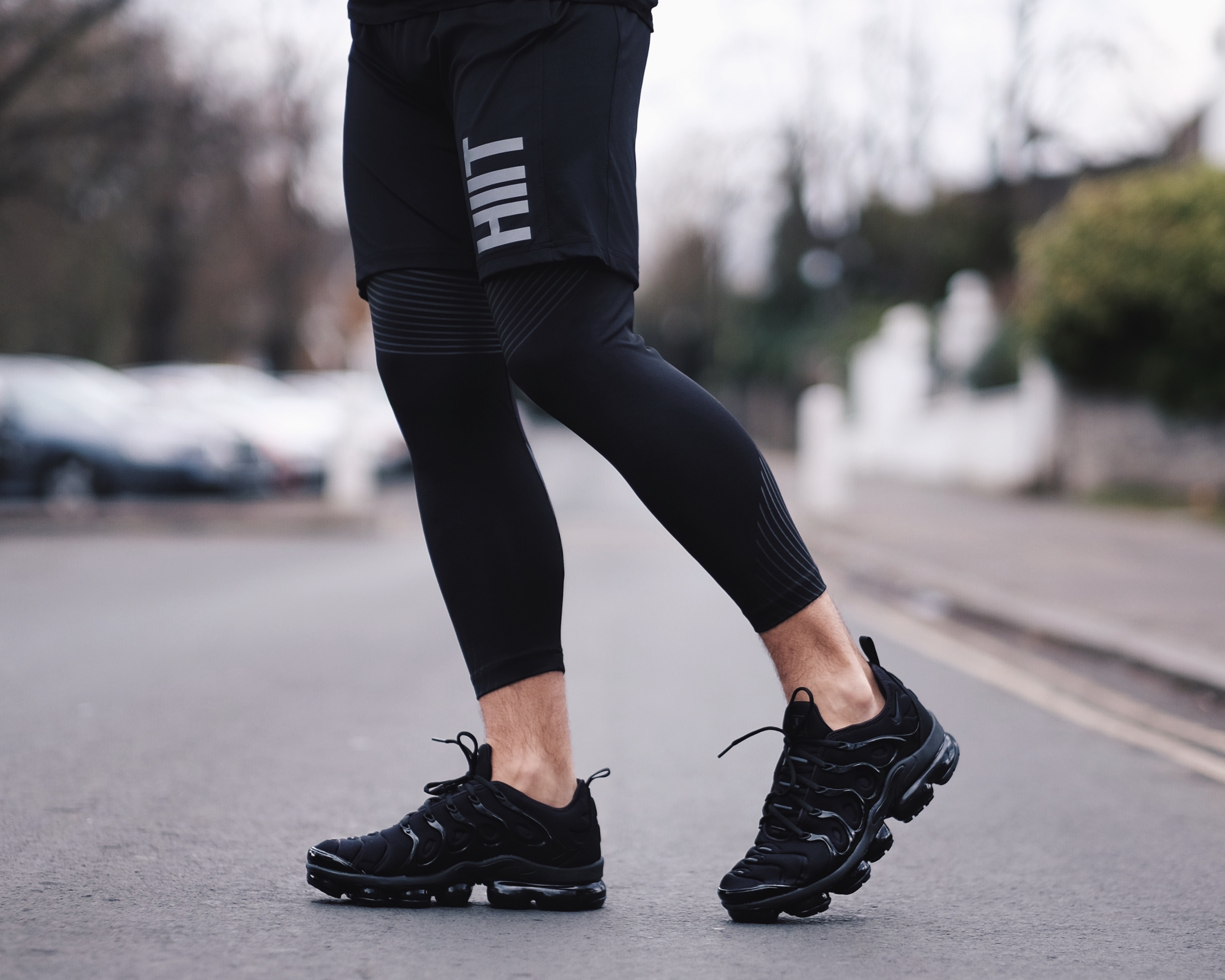 How about these stylish and super comfortable Boat Shoes? Empowering adventure since 1935, the Authentic Original has become an icon of seaworthy style. With genuine leather materials hand sewn for durability, a signature 360° lacing system for a secure fit, and Wave-Siping™ for ultimate wet/dry traction, these classics are just as purpose-built now as they were back then. If he is into style and comfort these are the perfect boat shoes.
Shop Sperry Original Boat Shoes – HERE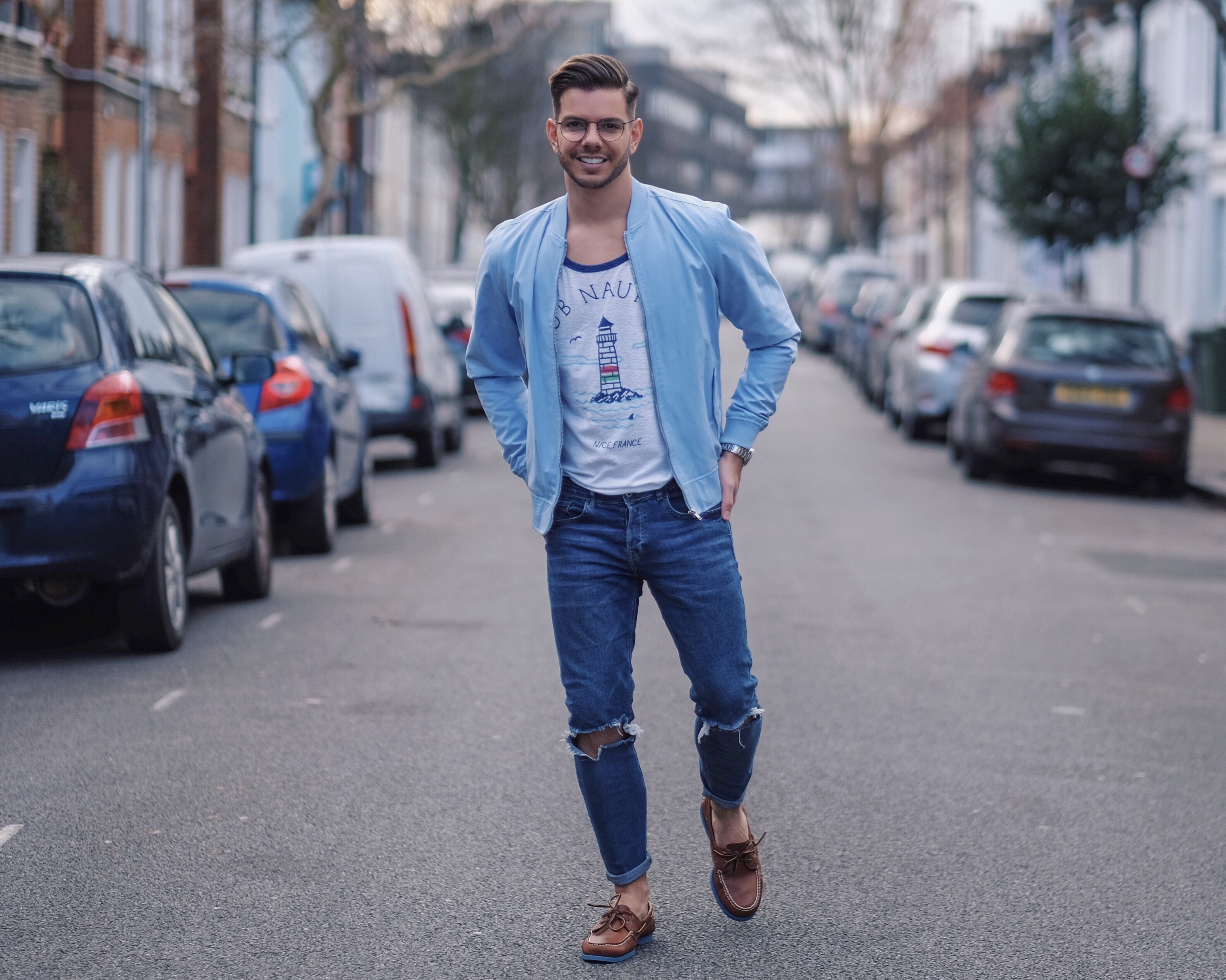 Is he into travel? Is he into bright and bold colours? If your answer is yes, this American Tourister Soundbox Suitcase makes a perfect gift for him. This award-winning expandable luggage from the groovy Soundbox collection is one of our most impactful suitcase designs to date. The playful circular look with contrasting matte and shiny surfaces will really cause a stir whenever you travel. Expandability, fixed TSA lock and handy inside organisation all help to make this a first rate suitcase choice!
The Soundbox Collection comes in 3 different sizes 55cm, 67cm and 77cm. I'm sure he wont be dissapointed with this fantastic present. Shop the collection – HERE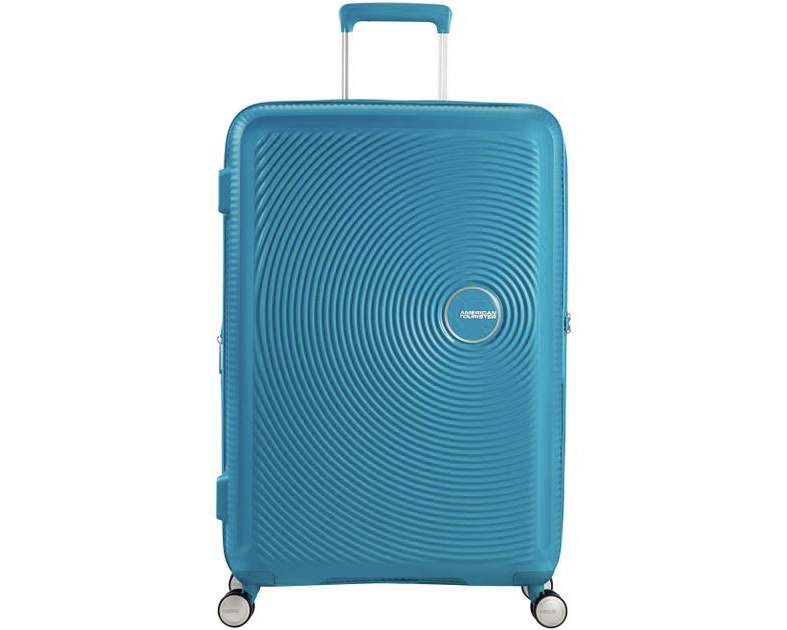 I hope you enjoyed my gifting suggestions and ideas; and got some inspiration on how to surprise your other half on Valentine's Day. Wishing you a very special Valentines Day this year; and if romance isn't yet in the air, these ideas make great gifts for yourself too! If you don't love yourself first, how will you ever love somebody else!
*Disclosure: This post was created in collaboration with the following brands, who provided me with the items below for review. However, all views and opinions expressed are my own.
Comments
comments