Paris is one of the grandest and most romantic cities in Europe – possibly even the world. I've always been fascinated by its architecture, culture, food and charm. So I felt it was about time to visit Paris again.
If you live in Europe or the United Kingdom and you're considering a weekend getaway, I strongly recommend Paris. Paris has so much to offer, so you'll need to plan your site-seeing well.
From London to Paris:
Vueling offer direct flights at very reasonable prices flying from London Gatwick & Heathrow, Birmingham, Cardiff and Edinburgh. They always have promotions for cheaper tickets from time to time, so keep an eye on their website. The duration of the flight from Gatwick is around 50 minutes.
The Vueling check-in was surprisingly seamless, efficient and convenient. The staff were extremely professional and friendly, and the person assisting us even offered us some travel tips for Paris. These Vueling guys really love their jobs and know about places!
Things to see:
While in Paris on Saturday I visited some of the city's most iconic attractions: the breathtaking Eiffel Tower, the Louvre (home to the Mona Lisa), the Arc de Triomph and the majestic Notre-Dame. The Autumn weather was still sunny and pleasant, which made it easy to walk around and explore the city.
In the evening I had dinner at the trendy Le George Restaurant on the top floor of the steel-and-glass Centre Pompidou. After dinner, I made my way to see the world famous Moulin Rouge show. The performance is spectacular: from daredevil acrobatics and swimming with serpents, to dancers conjuring up the grandeur of the Belle Époque.
On Sunday I decided to escape Paris and visit the epic Palace of Versailles, built by Louis XIV, France's famous "Sun King". I'd advise you to get there very early. We arrived at 11am and the queue was already extremely long. It took over 1.5 hours to gain entry to the palace and the gardens. However, it's definitely worth the wait. The spectacular state rooms are awash in gilt, marble and art. The outdoor gardens are perfectly landscaped with hundreds of statues and dancing fountains.
On the way back to Paris, I stopped at Ladurée to buy some macaroons. You can't go to Paris and not have macaroons! After a leisurely walk through the artsy Montmartre, I checked out of the Maison Nabis hotel and made my way to the airport. "Paris is always a good idea", famously said Audrey Hepburn.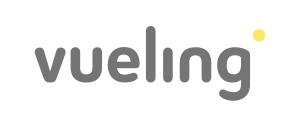 Comments
comments